Ahhh, British Food.
Look, Italian cuisine might be a carb and wine fest. And French food might be all about somehow maintaining a healthy BMI while basically living off cheese. And even those pesky Germans have their clear-cut identity of beer und sausage. But us British?
Well, British food, and in fact, British culture, is basically fighting to the death to defend the contents of your mam's Sunday roasts. It's laughing at the phrase soggy bottom. It's desperately trying, and struggling, to describe the phenomenon of Greggs to anybody not from these isles.
Yep, we love British food. And we know you do too. So here's all the British delicacies we simply couldn't live without.   
1. Fish and chips
We couldn't really start with anything else, could we?
A British staple, fish and chips are so important and well-loved to us Brits that Winston Churchill refused to ration the dish during WWII due to fears of triggering widespread discontent. It's also believed he named his three children Fish Churchill, And Churchill, and Chips Churchill, as a way of honouring the dish for the ages.
(One of those sentences is actually true. We'll let you decide which.)
2. Scotch Eggs
The combo of sausage and eggs is one loved the world over, but us Brits, being a lil' bit EXTRA, just have to take it to another level.
As if wrapping a boiled egg in sausage wasn't enough, we also cover the whole concoction in breadcrumbs and then actually deep-fry the whole thing and somehow, somehow this is still allowed.
Get it while you can, kids.
3. Full English
Ah, the breakfast of champions.
Sure, everywhere does it slightly different and we all have our preferences (TAKE THAT BLACK PUDDING OFF THE PLATE YOU HEATHEN), but we can all agree that the Full English is basically a plate of hearty goodness, and we couldn't get through a Sunday without it.  
Hence why every time we go abroad, we break out into some very real sweats upon realising that the only available breakfast type is a continental. Bloody croissants.
4. Cream teas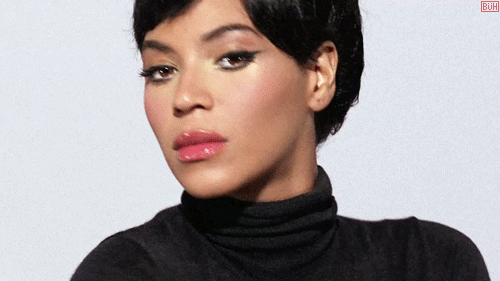 The real reason all us Brits spend approximately 6 hours in a car to trek to places such as Cornwall, Weymouth and Bournemouth? Well, contrary to popular belief, it's not the sun, the beaches or even a strange love for being attacked by seagulls…
It's all about the fresh scones, oodles of clotted cream, and fruity jam of a cream tea.
In fact, we're pretty sure most of us would prefer to dig into a cream tea on a windy beach over any sort of exotic escape to the Caribbean.
Right? Yeah? Sorry, we can't see you nodding all the way back there.
5. Beans on toast
Be honest, this was the first meal you discovered how to make, wasn't it?
You were about 14. You made it without supervision once and felt like you had won GBBO. It became your go-to dish for breakfast, lunch or dinner.  You were too young to really understand anything about complex carbs and how eating five pieces of bread everyday might not be the best thing. You gained weight and had no idea why.
It didn't matter, because this is a true British meal, and a complete all-rounder.
6. Actually, literally anything on toast
Nutella. Avocado. Spaghetti hoops. That weird luminous piccalilli the only person in your fam actually likes.
This might surprise you, but us Brits are one of the only nations that use toast as a lovely, carb-loaded plate for all our toppings. Seriously, enthusiastically dipping your toast into your egg yolk isn't really a thing across the pond.
And obviously, they're massively missing out. Idiots. 
7. Yorkshire pudding
A whole load of flour. A few eggs. A generous amount of oil. An oven hotter than the depths of hell and DON'T YOU EVEN THINK ABOUT OPENING THE DOOR WE WILL KILL YOU IF YOU EVEN LOOK AT THAT DOOR, KAREN.
Yep, the Yorkshire pudding is a staple of a good roast dinner, and considering they're so easy to make (see above), leave those Aunt Bessie knock-offs in the freezer. Or else.
8. A Sunday roast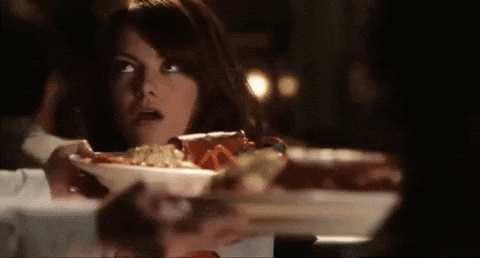 The absolute classic. The reason why Sundays exist. The reason why Britain exists. And maybe, on a small level, the reason why you exist.
The roast dinner is glorious. All that meat, that veg, those roasties, the Yorkshire puds and the literal boat-load of gravy. But really, a roast is much more than the food on your plate.
A roast is a demonstration of closeness, something to be shared only with your nearest and dearest. The Italians have rambling pasta lunches, the Spanish labour over paellas and the Americans gorge themselves on Thanksgiving once a year – but for us, once a year will never be enough.
Long live the roast dinner. May it never leave us.
9. Bread and butter pudding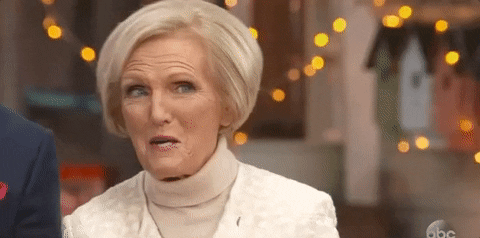 Keep your crème brûlées. Throw away your tiramisus. Because if you ask us, British desserts are the finest in the land.
And sure, this might lack the sophistication offered up by our decidedly European friends, but bread and butter pudding is a phrase more synonymous with comfort than duvet and a day in bed watching 8 hours of Friends.
10. Burgers
FACT: Burgers are the greatest things ever invented by humans.
Can you eat a car? Does a wheel get us hot under the collar just thinking about it? Would we ever write an acoustic ballad about cheesy-meaty-love to try and seduce a personal computer?
No. No. And no. All those inventions will never stack up to the pure glory of a burger. Especially when we're talking about a certain burger called The Motherclucker, back for a very limited time only, and served at a certain awesome bar throughout Britain…
Hey, it's our blog. We can sell what we want.
Look, there's no doubt about it, British food is definitely our favourite. And 'cause we know you love it as much as us, we're giving you a deal you're gonna love…
Available Sunday to Friday, we're giving you a HUGE 1/3 off your food and drink bill. Yep, that's right, if you can chomp it, chew it, sip it, down it, or even smother it in our famous smokkinaise, we're giving it you for 1/3 of the price!
And all you gotta do to claim this amazing offer? Simply fill out this form. Enjoy!