Right, let's not beat around the bush, Freshers Week is ABSOLUTE carnage.
For real. You're surrounded by strangers who keep bringing up your accent. You'll be lucky if you can sneak in 14 minutes of sobriety per day. And through it all, you're wondering if it's too early to call Mum.
So, yeah, it can get pretty intense.
Fear not though friends, 'cause we've got your back. After a quick browse of our Freshers Week survival guide, what could possibly go wrong?
1. BIG UP FANCY DRESS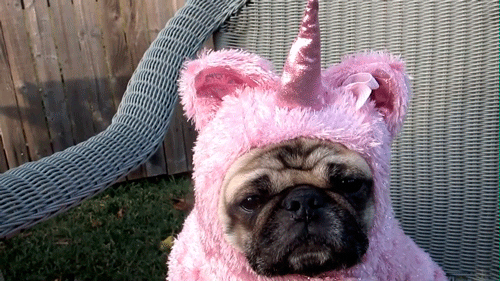 Now, while you may be a staunch believer that fancy dress is for people called Sharon who want to seem more fun than they are by slightly looking like a lion, you've really got no choice when it comes to Freshers.
Like, it's actually a rule at some unis.
So, get ready to dance the night away with pipe cleaners in your hair while draped in a cardboard cut out shaped like a piece of toast, 'cause this is your life during Freshers Week.
2. CALL EVERYBODY 'MATE'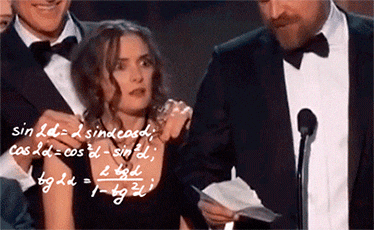 It's amazing, really.
You can remember pointless things like the amount of calories in a bag of Thai Sweet Chilli Sensations and the entire plot of the Fast & Furious series, but you can't remember the name of Northern-accent-studying-Philosophy-who-lives-next-door-to-you.
It's okay though. You're going to forget a LOT of names this week, so get used to calling everyone mate, buddy, hun, pal, squire, babe, and Northern accent.  
3. PRE-EAT, PRE-EAT, PRE-EAT!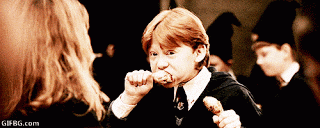 We don't care who you are, where you're from, or how many jägerbombs you managed on an empty stomach at Mikey's wild 18th… You NEED to load up on all-the-carbs before a Freshers night out.
So find the 'how to cook pasta' instructions your Mum left, make about four portions of the stuff, and whatever you do, don't be the one person passed out at 9pm 'cause they thought they could manage without.
4. DON'T TRY TO BE A (DJ) HERO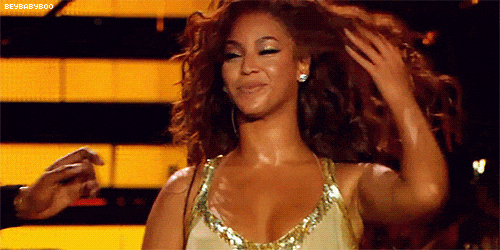 No matter how advanced or diverse your music taste, Freshers Week is not, we repeat, NOT the time to try and convert all your new flatmates to that new Peruvian flute band who are 'definitely on the cusp of the big time'.
Instead, if you find yourself in charge of the music, we advise keeping it simple with indie party tunes or some nostalgic classics everyone can sing along to.
And if in doubt, just stick some pre-2012 Beyoncé on.
5. BE A BASICS BITCH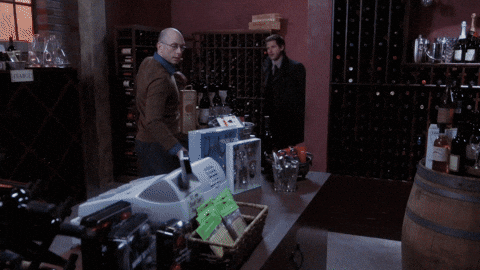 Yeah, you know that vodka that sounds Russian but the fine print on the label says it was distilled just outside of Wigan?
Or the gin that happens to be on the same aisle as Domestos?
And the wine that's simply called WINE?
Well, pick your favourite, 'cause once the bottle of Smirnoff your parents bought you is all gone, you'll be living off this stuff and thinking about all the precious money saved.
6. CHANNEL YOUR INNER GAMES MASTER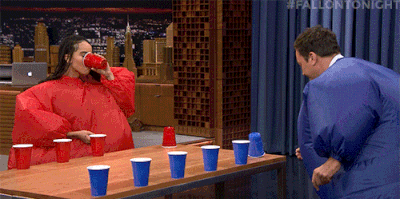 While very few people are going to care about your expert Crash Bandicoot skills during Freshers, if you brush up on on your drinking games, you'll be the person everyone turns to during pre-drinks.
From Ring of Fire to Fuzzy Duck, get studying all the rules and never be the most clueless person in the room ever again.
7. STOCK UP ON THE ESSENTIALS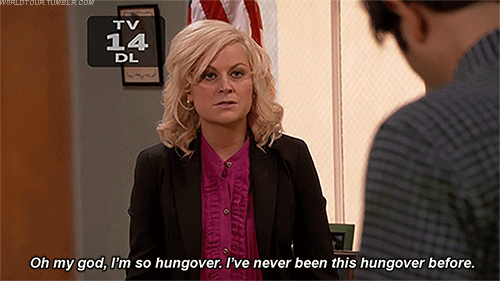 Seriously, it's the only way to get through Freshers Week.
You won't stand a chance of seven nights out on the bounce without stocking up on paracetamol, ibuprofen, and a healthy amount of Lemsip for the inevitable Freshers flu.
And the best bit? For some reason telling people you have loads of drugs will make you really popular with like, everybody.
8. DON'T BE THE STINGY ONE… YET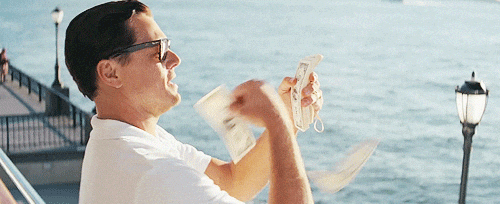 Look, you've just got your loan in, you've still got some dolla from your summer job, and most importantly, Freshers Week only happens once.
So instead of being a freeloader and generally becoming the most unpopular person in the world, we recommend going full-on Jordan Belfort for Freshers Week…
And then the second it's over, become the cheapskate you've always wanted to be.
9. FIND YOUR FAVOURITE DRUNK FOOD PLACE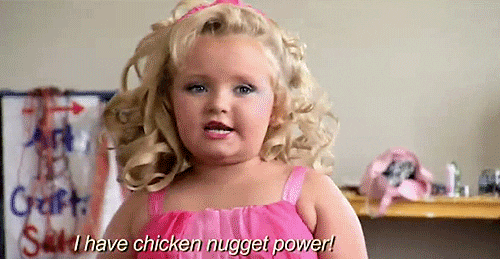 After the second night of Freshers, we're guessing the novelty of trying to dance to Flo Rida in a sweaty club will wear off. When this happens, you'll quickly realise the best thing about a night out is planning what food you're going to devour afterwards.
So do a bit of research into the local kebab joints (seriously, read their TripAdvisor reviews) and, despite all your hard work, find yourself dragged to Maccies by your mates and ordering 20 nuggs completely against your will.
Ah well, maybe tomorrow night.
10. AND FINALLY, GET A REVOLUTION CARD FOR GOOD TIMES SAKE
For a party hack perfect for Freshers Week, look no further than our amazing Revolution Card!
For just £5, you get 2-4-1 cocktails and discounts on all your favourite drink brands, ALL year round. That's right, this little card is your one-way ticket to epic nights out at a fraction of the cost.
So if you really want to survive Freshers Week and the entire year that follows? Get yours now.