Let's be honest, there are two distinct types of Christmas shoppers.
You've got the done-by-Septembers: who started planning Christmas back in July, have the presents wrapped by August, and have been itching to put their tree up since the final trick or treater on Halloween.
And then there's you and everybody else… Who give themselves 36 hours of pure consumerist hell. Every single year. You fools.
So, as if you needed any more convincing, here's why you NEED to start your Christmas shopping ASAP.
1. SAVE YOURSELF SOME MUCH-NEEDED DOLLA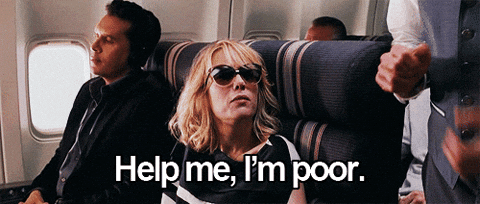 It's Christmas Eve, it's about 8pm, and you still need to get another six presents.
If we're honest, you're not really going to be in a position to argue over the kettle for your nan being £20 more expensive than two weeks ago.
2. ACTUALLY GET YOUR PRESENTS DELIVERED ON TIME
One day, Amazon will be able to deliver your parcels in less than three hours.
But until then, your Dad will be pretty pissed when the £12 socks you bought him turn up on the 27th.
3. AVOID DYING AT THE GREAT BATTLE OF JOHN LEWIS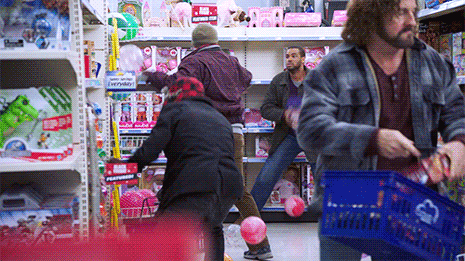 Two grown men fighting over the last robotic hamster toy on the shelves. The middle-aged security guard crying in the corner after it all got too much. A woman carrying a blender in one hand, using her 7-year-old child as a human shield in the other, desperately trying to force her way to the tills.
You've seen some things at John Lewis on Christmas Eve. And still have the scars to show for it.
4. BLACK FRIDAY EXISTS FOR A REASON
Need just ONE reason to start your Christmas shopping before 23rd December this year?
Well, try this one on for size: Black Friday is on 24th November. So set your alarm and get in loser, we're going shopping.
5. STOP MAKING TERRIBLE CHOICES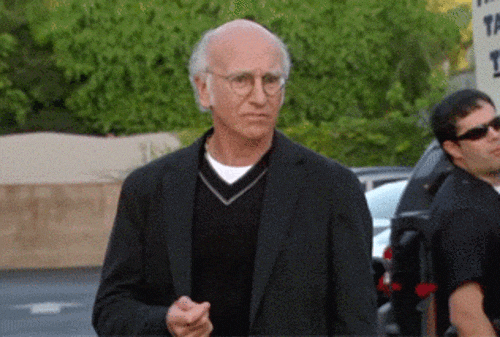 If a list of your past Christmas presents to friends and family reads a lil' something like this:
The Twilight Saga boxset
An 11kg Gummi Bear
Socks that are made to look like sandals
You need to start shopping ASAP… 'Cause you're making some terrible choices in the last-minute panic.
6. THE SENSE OF ACHIEVEMENT
There's no doubt about it, having all your presents bought and wrapped a good month before? It just feels good.
In fact, when surveying the treasures you've accumulated and imagining your bezzie mates opening their perfect presents, it's hard not to feel a bit like Santa. Just a bit.
7. THINK OF ALL THE GLOATING YOU CAN DO
When you know your friends and family are struggling through the shops a couple of days before Christmas, you should text them some really supportive things.
Things like, 'hope the queues aren't too long xoxo', 'don't forget to get something for [extremely distant family member they definitely forgot about]', and of course, a picture of your toes sticking out of the bath while they engage in the Battle of John Lewis. Again.
8. YOU LITERALLY GAIN A DAY
Okay, maybe not literally.
But after years of Christmas Eve being about desperation, panic, and overheating while wearing a parka in M&S, it's suddenly all about you, your bed, and your subscription to Netflix.
9. DUH… YOU SKIP THE QUEUES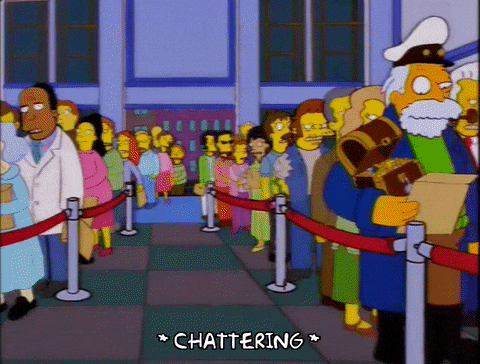 Everything's just a bit nicer when you start your Christmas shopping early.
There are no sirens in the distance, the cashier doesn't look a few minutes from homicide, and most importantly, you haven't had to stand in line for 4-and-a-half hours to buy a Christmas card and the Home Alone boxset.
10. THE GIFT OF THE SEASON IS YOURS
Every single year, there is always one absolute MUST-HAVE gift that you're guaranteed to miss out on if you start shopping late.
The iPad. The Elmo that gives hugs. Any and ALL Frozen merchandise. But this year?
Bring the party spirit home with our iconic Handcrafted Flavours. Made with premium triple-distilled vodka, available to buy online from our store, and obviously, sure to be the ONLY present you need this Christmas.
So, you're definitely not leaving your shopping to the last minute this year. Good.
But what if you're looking to soak up ALL the season's feels this Christmas? Look no further than our Festive Cocktail Masterclass.
We'll whisk you away to a winter wonderland and more than anything, get you right into the Christmas spirit. Or should that be spirits?