It's fair to say, everyone's a bit different when it comes to Halloween.
You've got the Halloween mad, who buy 17 pumpkins at the start August out of fear they'll sell out. The last-minute Larry, who buys a hilarious eggplant emoji costume on Amazon Prime the day before. And obviously, the completely clueless, who get surprised every year at the arrival of small humans demanding sweets.
But despite all our differences, there's one thing we have in common… At some point in our lives we will ALL find ourselves at a truly terrible Halloween party. So to help you get outta there ASAP, we're rounding up some of the warning signs to be on the lookout for.
1. IT'S A TUESDAY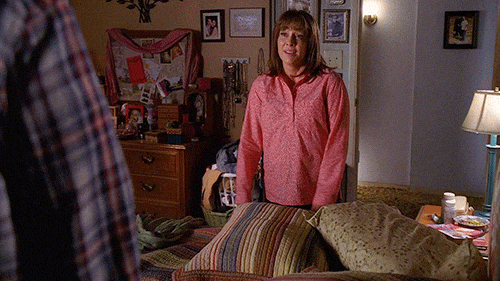 Look, we know that Halloween is on a Tuesday this year. We get that, we really do.
But if you find yourself at a Halloween party that's taking place midweek, it's going to have about as much energy as an asthmatic sloth after a particularly heavy meal. And with that in mind, Fridays, Saturdays, and in extremely special circumstances: Sundays, are the only acceptable days to attend a Halloween party.
In fact, that crazy, ridiculous, amazing party you and your mates talk about at every single party you've attended since? Yeah, it didn't happen on a bloody Tuesday.
2. THERE'S A CHILD PRESENT

Yes, their zombie-Elsa costume is cute, it's not like you hate children, and who knows, maybe their singing of the Let It Go chorus will become enjoyable the 27th time you hear it.
But are you legally a child? Or do you have a child of your own?
If you answered NO to both of those questions, it's best to escape before the inevitable sugar comedown and temper tantrum.
3. IT'S TWO WEEKS AFTER HALLOWEEN
Let's be real, it just feels all wrong by this point.
Everybody's costume has all the trademark signs of two of three previous Halloween parties, no amount of horror movies can rekindle the spooky spirit, and the next door neighbours are well and truly killing the Halloween vibe with the blinking of their already-up Christmas decorations.
Take off your slutty nurse costume and put on a sweater, you're just embarrassing yourself.
4. THERE'S NO ALCOHOL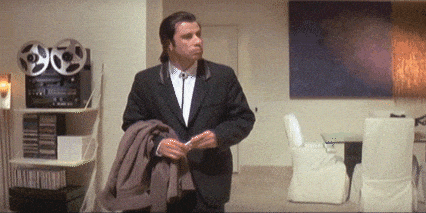 Just as a vampire needs vast quantities of blood, a Halloween party needs vast quantities of alcohol to survive.
And let's be honest, while Fanta Fruit Twist is absolutely delicious and you're willing to fight anybody to the death to defend it, nobody's going to laugh at your crazy 'witch, please' pun when all they've drunk is 2 litres of lovely, lovely Fanta.
5. EVERY COSTUME IS POLITICAL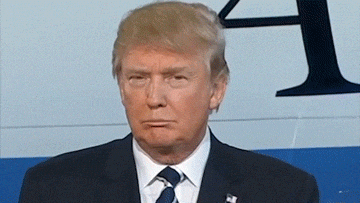 There's a dozen Donald Trump's, three mopey Hillary Clinton's, a few Jeremy Corbyn's and one ambitious field of wheat. Yep, you're at a political party.
And with raging discussions about polling, the economy, and the appropriate tie length for a political leader, we recommend impeaching yourself from this party ASAP and going somewhere you can have a heated debate about Britney Spears' best ever song.*
*It's Toxic, obviously.
6. EVERYONE IS TEN YEARS YOUNGER THAN YOU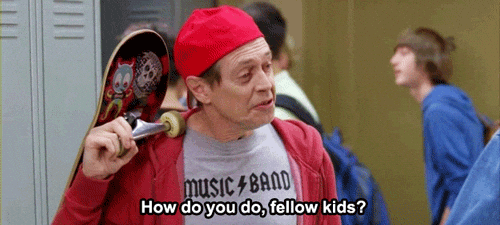 It's one of those parties where you have no idea what anybody is dressed as, and they look at your Wayne from Wayne's World costume with complete disgust.  
Apparently one girl is dressed as a 'Zoella', or some other big YouTuber you've never heard of, while there's a lot of commotion in the other room because somebody's come as Grumpy Cat.
And when someone tells you to use the party's hashtag, that's probably the sign to call it a night. #MicDrop
7. YOU'RE THE ONLY ONE WHO DRESSED UP
The paint, cardboard and fairy lights for your costume: £87.
Having to take two days off work to finish it at the last minute: £150.
Getting a taxi to the party because your costume isn't kind to public transport/driving/walking: £16.
Turning up in a fully operational R2-D2 costume while everyone else is wearing jeans and cat ears: *beep boop* PRICELESS.
8. IT'S A HEALTH CONSCIOUS PARTY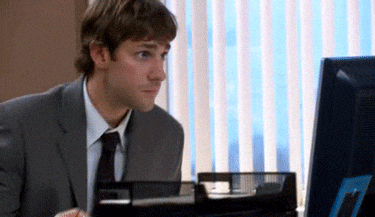 You can tolerate your friends' vegan palate when it comes to picking a place for lunch, 'cause it's just a bit of a novelty, you know?
But then you go to their Halloween party, where instead of nachos, Tangfastics and fun-sized Snickers, there's a spread with fat-free tofu, quinoa, and 13 different types of Ryvitas…
Your driver might, but we won't judge you if you get an Uber to Maccies.  
9. THERE ARE NO DRINKING GAMES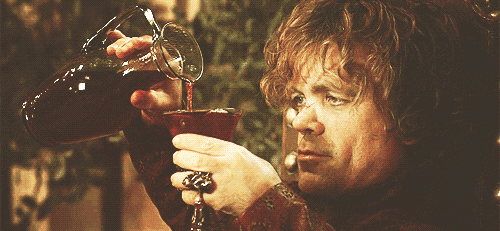 No spooky beer pong. No fearsome flip cup. Not even any bloody apple bobbing.
Nothing.
And if you ask us, if you don't get peer pressured this Halloween into drinking more in the name of fun, we just don't wanna know.
10. THE 'HALLOWEEN IS FOR CHILDREN' PARTY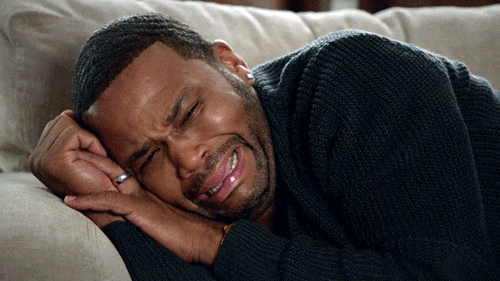 Okay, you need to avoid this one at all costs.
All your friends meet at a mutual house to mock the kids who still celebrate Halloween, pretend that the world isn't crushing your spirit, and drink away your serious concerns that you're wasting your life looking at a computer screen every day.
Take it from us, no good can come from a Halloween party like this.
Pssst. To make every Halloween party feel like the best one ever AND become the party-saving hero you were always born to be… Bring a bottle of our iconic Revolution Handcrafted Flavours.
Guaranteed to turn any bad party into something a lil' bit extraordinary, check out our online store to buy your favourite flavour.
Go on, get a taste of awesome.