1. Probably went a bit too hard over Christmas this time.
2. 14 turkey sandwiches in 6 days is quite a lot.
3. But it can't be that bad. I can still fit in my pyjama bottoms.
4. Just.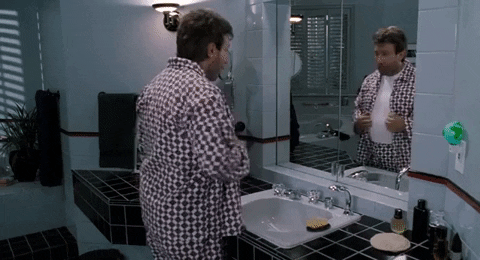 5. Maybe, maybe I'll just google my BMI. Just to see the damage. Yeah, that's what people do. That'll show me that's there nothing at all to worry –
6. Oh God, really?
7. BMI IS FAKE NEWS AND IT NEEDS TO BE SHUT DOWN NOW.
8. Although, I have started getting a bit out of breath while brushing my teeth. So possibly, I could set some resolutions this year.
9. Like I'll start going to the gym. You know. Once it quietens down from all the people panic-joining for New Year's resolutions.  
10. And I'll give up chocolate. Yeah. That's a good one. Take lovely, lovely chocolate with its tempting powers of instant serotonin and just put it anywhere that isn't my mouth. Great start.
11. And garlic bread, too.
12. While we're at it, throw regular bread out the window too.
13. Actually, you know what, ALL carbs too. Take that BMI.
14. In fact, all alcohol as well! Let's make this a challenge.
15. Yep, even vodka. (And especially tequila).
16. I have been clean of all sins for almost 36 minutes now. My body is a temple in its current form.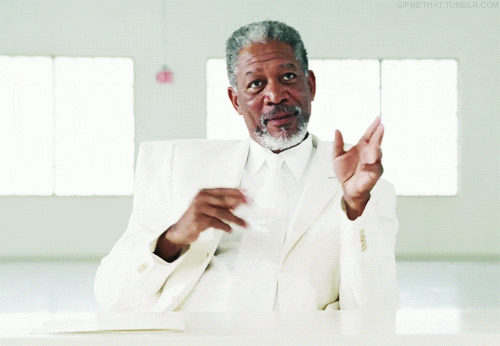 17. Although, it does feel like I'm giving up! Everything I truly love in this world! Like bread! And chocolate! In the pursuit of something! Like defined cheekbones! That if I'm honest! Will always be out of my grasp!  
18. Also, there is a dangerous amount of Christmas chocolate left.
19. Very dangerous indeed.
20. Maybe. Just. One. Last. Lindt ball.
21. At this point, I best finish off the rest just to get them out the house.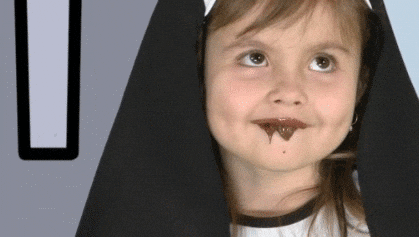 22. Why am I like this?
23. Well, at least I've gone almost 24 hours without alcohol, and you know, I'm really starting to come round to the taste of water. 
24. Mmmm. Water.
25. I've had 17 pints of water today. I'm peeing every 8 minutes on average. If you offered me one million English pounds to not urinate in the next 10 minutes, I still wouldn't be able to stop myself!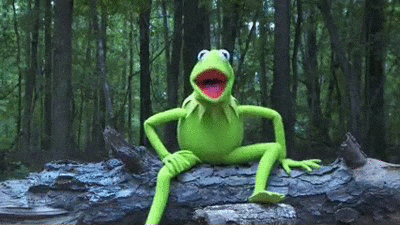 26. No matter what my bladder continues to try and tell me, water is definitely just as good as a lovingly mixed vodka cocktail.
27. *peeing*
28. But maybe…
29. Just one cocktail won't hurt. I'm more fun after a drink anyway, right?
30. I AM DARTH VODKA AND I FIND YOUR LACK OF HAPPY HOUR DISTURBING. 31. Urgh, I'm never drinking again.
32. Look at me, doing it again.
33. *while trying to buy a cocktail with your card at any point in January* Is this… going to… go through? Card accepted. YES. I'm a hero. I'm a king. I'm Mark bloody Zuckerberg.  
34. *card gets declined the next day while trying to buy a tin of beans in Tesco* *sighs*
35. *heavily sighs*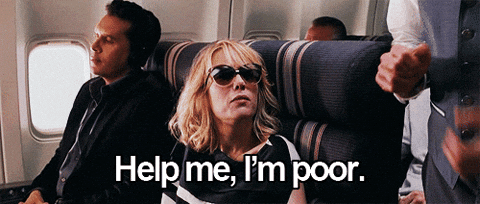 36. I should really try to not be taken in by the first offer I see –
37. OMG REVS HAS 50% OFF FOOD ALL JANUARY LONG!
Yeah, that's right. From our moreish starters to our burgers and everything in between, we're giving you a MASSIVE 50% off our food menu when you book in advance.
Whatever you fancy, just more wallet friendly. So what are you waiting for? Round up your besties, book your table right here, and at long last, turn that hungry into happy!