Look, we're just gonna say it… We can't wait for our Solihull bar and restaurant to arrive.
Widely considered the BEST place to live in the UK? Dotted with some of the most beautiful scenery we've ever seen? And home to loads of hidden gems? YES YES YES!
It's safe to say, the locals of Solihull are completely #blessed, so if you're booking a weekend away to this lovely lil' town, or simply live there and need to get out more… These are the things you NEED to do in and around Solihull.
TREAT YOURSELF TO A SPA DAY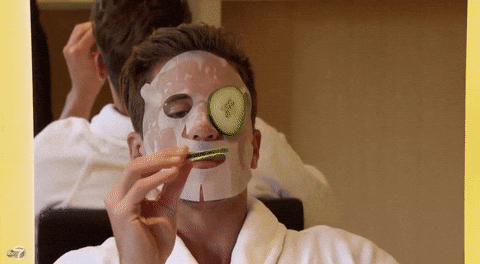 The actual reason Solihull keeps being voted the best place to live in the UK?
Well, it's not the house prices, the people, or the enviable lack of air pollution… But it might have something to do with the FIVE spas on offer in the town!
Yep, so whatever you do – take a load off, stick some cucumbers on your eyes, and relax in every last one of the wonderful spas Solihull has to offer.
WARM UP AT THE CHRISTMAS MARKETS
Birmingham's German Christmas Markets are famous for being the largest in the UK, but if you don't fancy walking the 9 miles into the city, your poor feet will be relieved to know that Solihull has their own!
With local businesses taking part, more bratwurst than you can shake a large sausage at, and its very own ice rink… Forget Birmingham, Manchester or Berlin, Solihull's Christmas Markets are where it's at!
Travel to the Transport Museum
Look, stick with us here, it's not as geeky as it sounds.
About ten-minutes drive from the centre of Solihull, the Transport Museum celebrates the Midlands' thriving motor industry with interactive exhibits including bus tours and some of the most vintage cars you've ever seen.
If we're honest, it's worth it just to ride in a milk float and pretend you're a milkman.
INHALE CHOCOLATE AT CADBURY WORLD
We know, we know. It's not technically in Solihull.
But in a nutshell (or a chocolate box rather), it's only a short drive away, you can pretend you're in Charlie & The Chocolate Factory, and obviously, you get to drown yourself in chocolate for approximately 3 hours. 
Seriously, what's not to love?
SAY NO TO ORDINARY AT REVOLUTION!
Now, if all these cool things to do aren't quite tickling your fancy… A new Revolution bar is guaranteed to do the trick.
Before you know it, we'll be banishing the boring and bringing our own brand of brilliant shizz. That's the best cocktails you've ever tasted, most perfect food menu pick-me-ups, and a party place like no other.