Believe it or not – if you take away the talent, self-assurance, and you know, those pesky super yachts – celebrities are just like normal people.
Yep. Really. The ONE big difference is, when a celeb throws some shade, there are millions of us who get a front row seat to the fallout (cheers Twitter).
And so, with World Snake Day this Sunday, we're celebrating the only way we can – by digging up the dirt on the most epic celebrity feuds.
Paris Hilton and Nicole Richie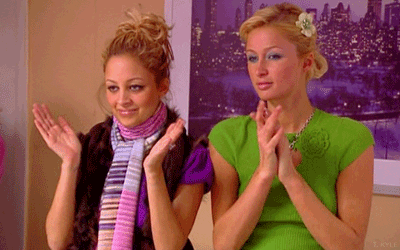 They were the BFFs you and your friends could only dream of becoming and The Simple Life was everything good and pure about early reality TV. 
Then, it all went horribly wrong.
It's safe to say we had many a sleepless night wondering what the hell happened with Paris and Nicole's friendship. Was it jealousy? The position of the moon? One too many chihuahuas in the mix? 
Some say we'll never know. Well, we're not happy with that.
In fact, we're launching a Making A Murderer-style investigation called Making A Frenemy, which will be 10 episodes long and coming to Netflix this autumn.
The Winner? Check out our documentary for the full scoop, but spoiler alert, nobody wins here. Especially not their iconic catchphrase, 'That's HOT'. RIP.
Britney Spears and Christina Aguilera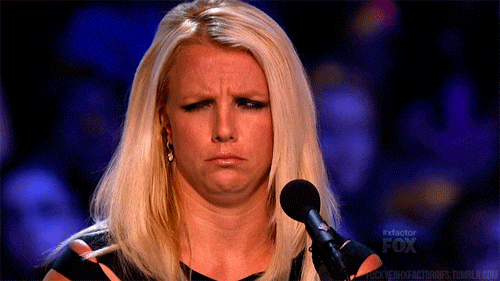 In the battle for chart-topping supremacy, no friendship is safe. Not even if you were best friends in the bloomin' Mickey Mouse Club ffs.
After competing over success, popularity, who was hotter and who could fit the most marshmallows in their mouths (okay, probably not), it's no surprise that Britney and X-Tina couldn't resist a bit of shockingly unsubtle trash-talk in their rise to the top. 
We PARTICULARLY loved when Aguilera dissed Brit right before her wedding to K-Fed, saying: "I know Britney. She's not trailer trash, but she sure acts that way." Wow.
The Winner? Well, after all that competing, there's only one statistic that matters nowadays anyway. Twitter followers. And Britney takes it hands down.
Noel and Liam Gallagher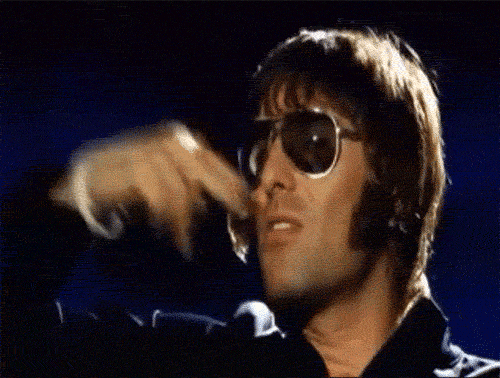 If they weren't clearly linked by two of the most intimidating unibrows in rock history, you'd struggle to convince anyone that Liam and Noel are actually bros.
We don't think they've ever gotten along, and the fight which broke Oasis up for good has become the stuff of legend, with Liam swinging a guitar like an axe, throwing plums, and threatening to beat up Elvis Costello. As you do.
In recent times, the feud has been one of words, and it's interesting to see the brothers' different approaches when it comes to insults.
While true poet Noel recently described his brother as 'a man with a fork in a world of soup', Liam has taken to tweeting pictures of his brother with the caption 'POTATO'.
The Winner? Noel probably has the high ground, but on the other hand, 'POTATO' is a pretty personal dig. Plus, we're way more scared of LG so he wins. 
Eamon and Frankee
We're just going to say it, we want the early noughties back.
Back then, you couldn't start a feud of EPIC proportions with a simple passive aggressive tweet, or some snake emojis on an Instagram post. Oh no. You had to do a bloomin' revenge song.
First, Eamon topped the charts with the fairly innocuous 'Fuck It (I Don't Want You Back)'. Then out of nowhere, this feud went from 0-100 when an unknown Frankee dropped a diss track that left us all shook.
With lyrics such as 'your sex was whack', 'I had better sex all alone', and the immortal 'I'm glad I didn't catch your crabs', there's a reason you didn't hear anything from Eamon post-2004.  
The Winner? It would have been Frankee, but actually, we're all losers here. It turns out the diss tracks were actually a marketing ploy – and Frankee even had to audition for the 'part'. We need a lie-down. 
Taylor Swift and basically everyone ever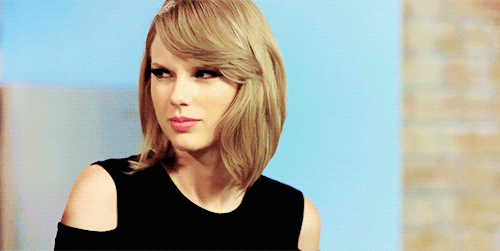 She may have a devoted squad (that appear in ALL her videos and Insta posts, girlfriend) but in the last few years, Tay-Swift has had more celebrity feuds than you have had hot dinners.
From Kanye to Katy Perry, to about seventeen exes, no-one is safe from being thrown thinly-veiled shade on a track that's guaranteed to get 800 million plays on Spotify.
Surely we're only a couple of beefs away from a teary 'leave Taylor alone!' video?
The Winner? Well, we read yesterday that Tay-Tay is worth $380 million, so you know… Haters gonna hate, hate, hate, hate, hate.
If you have as many frenemies as Taylor, we've got a way to get you back in everybody's good books.
Reach out to some old foes, apologise for not having their number saved anymore, and book a table for a delicious bonding session at Revolution.
With some heavenly foodie bits, dazzling handcrafted cocktails and a bunch of extraordinary offers on EVERY DAY, it's time to let bygones be bygones and get down here!