Ah, Christmas Day.
A 24-hour period of love, frustration, food, and unfortunately, mostly fighting for families up and down the country.
To help get you through the day relatively unscathed and argument-free, here are six golden rules for a blissful 25th December.
1. Be helpful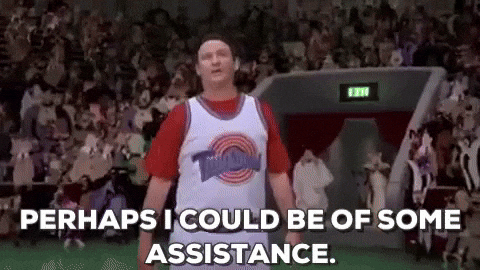 Rule number one: thou shalt be helpful.
Alleviate everyone else's stress by becoming a genuinely valuable human on Christmas Day, even if you don't really feel like it.
Chop those carrots. Load up the dishwasher. Construct that overly-complex kids' toy. Give your time, as well as gifts – because the happier everyone else is, the happier you'll be too.
2. Don't get too serious with the board games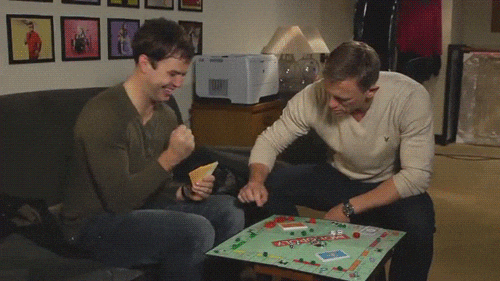 We know, we know. This is a big ask.
But try and relax during the annual board game stint this year – even if Aunt Mildred is stealing Monopoly money right in front of your eyes. If you're getting wound up, breathe.
Pour yourself some Baileys. Or a whiskey, straight up. Now, isn't that better?
3. Give yourself a break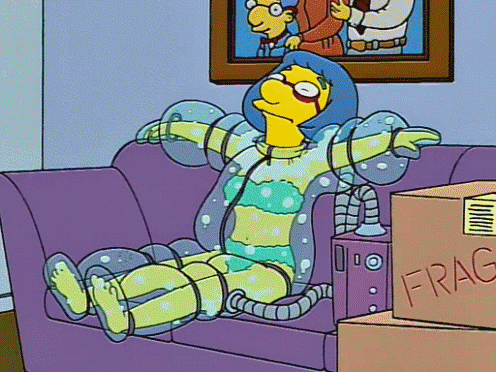 If the endless chatter and questions from the in-laws are getting too much, for goodness sake GIVE YOURSELF A BREAK.
Slip out of the living room, get some fresh air, or take an extended bathroom break (trust us, no-one will argue with your festive bowel movements). You'll feel miles better after some well-deserved 'me time', even if it is spent on the toilet.
4. Deploy your best avoidance tactics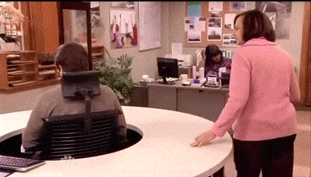 If old Uncle Alan gets a bit offensive after a few too many ports, politely excuse yourself (read: get the hell out of there). 
Mum started questioning your choice of shirt/shoes/girlfriend? Go pour some drinks in the kitchen.
Your Christmas Day survival depends on avoiding awkward situations at all costs – so act now, and act fast.
5. Forget honesty, just for one day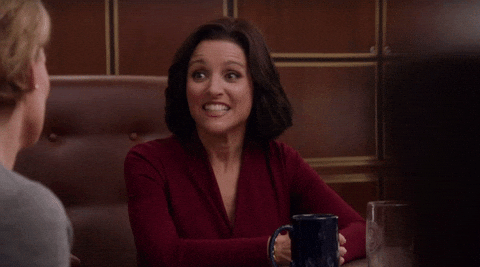 If you don't like a present, for heaven's sake keep quiet about it.
Perfect your 'gift face' and say a gracious thank you. And whatever you do, now is not the time to offer opinions about your brother's poor life choices, or your parent's questionable home decor. Keep all controversial thoughts to yourself, maintain the peace, and pat yourself on the back for being so darn diplomatic.
6. Breathe in, breathe out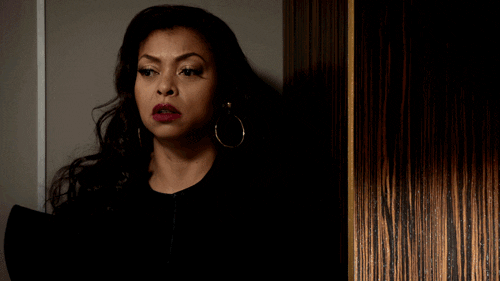 We love Christmas Day. But it can get intense, and sometimes it's hard to avoid your own festive meltdown.
If you feel a wobble coming on, just BREATHE. Unbutton your trousers. Maybe pour yourself a cheeky yuletide tipple or two.
Just sit back, relax and open the shortbread biscuits. Trust us, it really does work.
Merry Christmas folks, and good luck!
Don't forget, if you just KNOW that your fam will do your head in over Christmas, you can always escape by booking one of our amazing Christmas parties. 
The feast will be MASSIVE and we'll keep the cocktails comin' all night long, so you won't have to do a single damn thing this Christmas. After all, it's what the Baby Jesus would have wanted, right?