June 21st. 
Circle this date in your diary. Make a Facebook event for it. Tattoo it on your wrists so you remember it forever and ever, because this is not any ordinary day… This is the official start of summer.
Yes, summer. You remember summer, right? We don't have to explain summer to you, do we?
You know, the season of long days and sweaty foreheads and a 2000% increase in Corona consumption and it being too hot to sleep and constantly telling yourself you'll buy a big fan off Amazon and never actually buying a big fan off Amazon and trying to eat every single meal outside because there's nothing better than eating outside in summer, is there?
No. No there is not. And here are 10 reasons to prove it.
1. YOU CONSTANTLY HAVE A PINT IN YOUR HAND.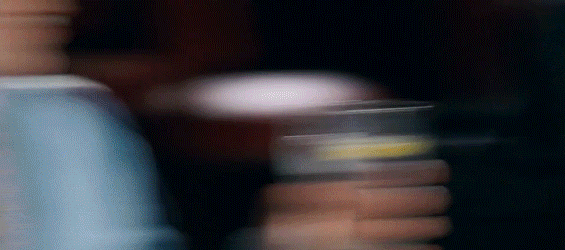 Pint? Pint? Cheeky pint?
Yes, it's here. It's beer garden season. It's the time of year where everything you eat is accompanied by a pint. The time of year where Corona becomes this elixir of goodness rather than just a quote-unquote 'pretty weak beer'.
The time of year where you're going to see lots and lots of men carrying two pints in their hands and they're both for themselves 'cause they would rather march backwards into hell itself instead of going back and queuing at the bar again, thank you very much.
2. PICNICS? ACTUALLY REALLY REALLY GOOD.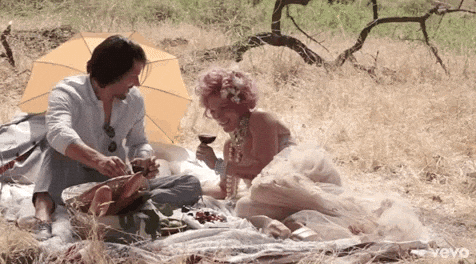 As far as we're concerned, the only people who are allowed to dislike picnics are those with hayfever and the chronically pale. The rest of you, if you don't love a good picnic, you're a nerd and we want you off this website.
Just kidding. Ha ha. Maybe
But when it comes to the picnic, we really don't think there's a better way to spend the four days of sun we have in this country than by frolicking in grassy-smelling surroundings, meeting so many new doggos, and sitting in the same spot for so long that time itself ceases to exist.  
And when you have some finger food to pick at during the day? It doesn't really get much better than that.  
3. YOU'RE SWEATY BUT YOU JUST DON'T MIND.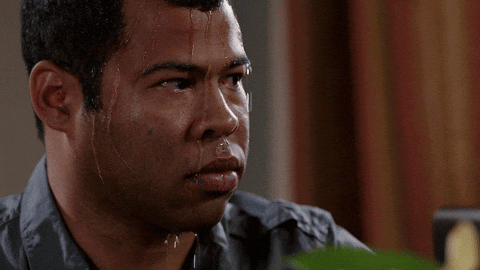 Your hair is slicked to your forehead. You haven't had dry armpits in days. Every last inch of you is sticky with your own grotesque perspiration.
But, like, you don't care? Everybody is the same way? You all smell extremely strongly of Lynx and or Sure? But it's fine. It's fine. You accept these things because you know a) it won't last forever and b) eating a burger outside is a once-a-year type of luxury.  
4. CALORIES SIMPLY DON'T COUNT IN SUMMER.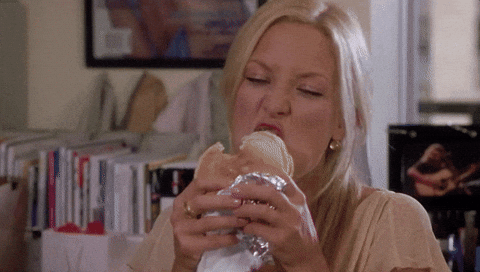 Scientists recently discovered that there are three distinct situations in which calories, the mystical things with the power of controlling our lives (waistlines), are not actually counted by our bodies.
When you're so hungover you have to order pizza before 11AM.

When you're eating off somebody else's plate.

When you're eating outside in the sun.
So enjoy those burgers, that hotdog and those four Magnums safe in the knowledge that you won't gain a single pound in summer.*
*Experiences may vary.
5. EVERYBODY JUST LOOKS JUST QUITE FIT IN THE SUN.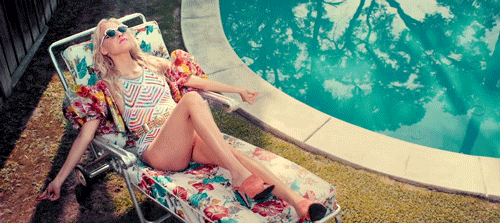 Have you ever truly acknowledged just how good people look in the sun?
Go on, get out there and look at people. Your ex, who you dumped because they started to resemble a pale phonebox with a bit of hair on top, now has a tan, the confidence that a pint gives you, and some noticeably large sunglasses covering all their face making them look…
Actually? Quite? Good?
Maybe they wasn't so bad? Perhaps you two should try it again? They were some good times, weren't there – oh, wait, they've just taken their sunglasses off. Yeah, leave it. Just leave it.
6. THINK OF ALL THE INSTAGRAM LIKES YOU CAN BAG IN SUMMER.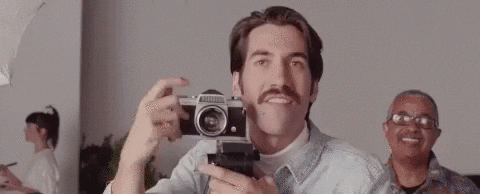 The sun is shining. As previously discussed; you look rather fit. And everything (read: everything) you take a picture of in summer is almost guaranteed to get likes. But if you need some extra help, here's a quick rundown of the pictures that bang every single summer:
Literally any photo taken at Glastonbury

A photo of you holding your partner's hand while they drag you facelessly along the beach

A photo of a dog, any dog, you met in the park with the caption 'I'm in love 😍'
You're welcome, guys.
7. YOUR WORRIES JUST MELT AWAY.
You are in the sun. There is food. There is beer. There is maybe even ice cream.
And it's like, with all that goodness, do you care that somebody brought their baby to the beer garden and said baby has been shrieking for 45 minutes? Not really. Do you care that somebody spilled their drink on you and you now have wet thighs? Again, not really.
Are you complaining that some absolute plonker is sat near you with a portable iPod speaker and is playing not one but multiple songs by Nickelback? Well yes actually you're pretty livid and – nope. That is how chill you are in the sun. It melts your problems away, and you can stand to listen to Nickelback.
8. BBQ FOOD JUST KIND OF TASTES BETTER.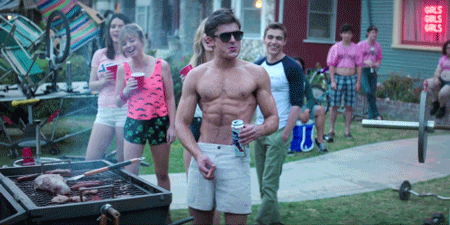 BBQs as a kid were all about your dad in a Kiss The Chef apron and absolutely bossing the whole thing.
BBQs when you're an adult mostly revolve around one packet of Sainsbury's basic sausages, two tinfoil-base BBQ disposables, an empty ketchup bottle and inexplicably, Kingsmill burger buns when you're clearly making sausages.
They're not as efficient as when you were a kid, but somehow, somehow, all of the food still tastes really good? Like, better than anything you've ever eaten before? You've been to Michelin star restaurants and this overcooked sausage in the middle of a burger bun is, somehow, the best thing ever?
Yeah, BBQs are great.
9. IF YOU'RE EATING IN THE SUN, YOU'RE PROBABLY NOT IN WORK.
Truly, this is the greatest thing about eating outside in the sun. And yet, it is the hottest day of the year as we are writing this, and where are we?
We are in work. We are in a leather office chair. It is the hottest day of the year. We made the mistake of wearing jeans. We are writing this for you so you have something to read at lunchtime.
Do you know how much we want a Corona right now? Can you comprehend how much we want to roll up our jeans and put our feet into a paddling pool right now? Do you know all the unspeakable things we would do for a Magnum right now?
But no. We are in work. We are writing something for you to read on the way to a BBQ. We are not on the way to a BBQ. We are typing this for you.
Now, while eating outside is clearly the best, you still need the right kind of food to go with the sun…
And that's where our Spring and Summer Specials menu comes in. Fresh, seasonal and straight-up delicious, these brand spanking new food specials are all you need as soon as the sun comes out to play.
To see what we mean, check out all our specials in their full glory right here.