Obvs, we know you're pretty EXTRA.
Come on, you consider your birthday a birthweek. You wear your best clothes to Aldi just in case. And you'd definitely set up a photoshoot for your dog.
So yeah, you're extra, no doubt about it.
But if we're being completely honest, no matter how many adorable sailor costumes you buy so your labrador looks fetch, you probably can't match up to the extra activities of some celebs.
Don't believe us? Well, these are the celebs that were 50 shades of extra in 2017.
CeeLo Green
Need the most EXTRA way possible of launching your new musical persona?
Well, you could send out a press release using an interesting font? Maybe. Or, you could go the CeeLo Green route, and dress like what can only be described as a particularly-angry Ferrero Rocher.
'Forget You?' Hun, you're dressed – quite literally – head-to-toe in gold. Ain't nobody forgetting this.
Beyoncé
If we're honest, Queen Bey should take the crown for the most extra person on the planet every single year, but especially in 2017.
There was the infamous pregnancy announcement picture which semi-broke the internet, the epic snap of her cradling two new Beybies which definitely broke the internet, and who could forget the admission that Jay-Z actually did cheat on her but she DGAF guuuurl?
Yeah, it's been a bit extra that's for sure.
DANIEL RADCLIFFE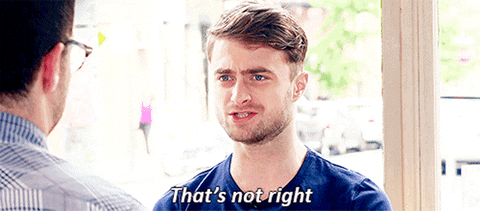 We think we're just going to have to come right out and say it: Daniel Radcliffe blew $17,000 on a mattress.
A mattress. For $17,000. Yes. That's 17 with three (three) zeros after. On a mattress. Not a car. A mattress. It doesn't even have wheels. Its top speed is less than 50mph. In fact, it has no top speed. It's a mattress. They need replacing every eight years. $17,000. A mattress.
KYLIE JENNER
We could have included literally every single Kardashian/Jenner for this list, but Kylie has taken extra to all new levels with rumours of her pregnancy swirling. She's avoided public appearances, kept all selfies strictly shoulder-height, and generally teased every last Instagram follower for months now.
But honestly, we don't care. We don't. Not at all. We really don't. Care? Us? No. We don't care. Definitely. Don't. Care.
BUT WHY ISN'T SHE IN THE BIG CHRISTMAS PICTURE IT'S A CONSPIRACY WE SWEAR –
TAYLOR SWIFT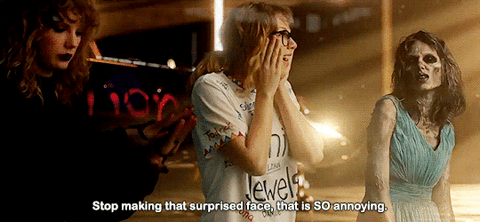 Let's be real, a list of extra celebs without Taylor Swift is a bit like a family dinner without at least three awkward silences: it's just not right.
But Tay-Tay took being extra to unseen levels this year, with the release of new album Reputation. First she deleted all her social media, then she sent out teaser videos of snakes (as you do), and then she actually decided that the line 'the old Taylor can't come to the phone right now' was worth including and definitely not a bit cringy.
So yeah, extra AF.
Now, while we can't make you BE as extra as these celebs, we can make you GET extra this year.
That's right, bag yourself a Revolution Card in 2018 and while we can't give you a $17,000 mattress, we can give you 2-4-1 cocktails, extra food discounts and deals on all your favourite drinks brands, which is just as good tbh.
And now, we've even doubled up on thegoodstuff – by giving you over £200 worth of incredible vouchers when you register your card online.
So what are you waiting for? Go on, get extra… You know you wanna.