Quiz time: how many different types of bank holiday do you think you can you have this weekend?  
You, an idiot: Well, there's probably an infinite amount because no two bank holidays can ever really be the sam–
Us, a group of intellectuals: It's ten. Yes, ten. Listen. You have ten options. It's just the way it is. We've done the maths. There are only ten ways you can spend a bank holiday. No more. No less. It's ten. The fact that ten is a nice round number that's perfect for listicle blogs is simply a coincidence.
Say it with us now: ten. For you people who prefer to read numbers in their number format: it's 10. The entirety of human evolution has lead us from single-celled organisms all the way to this intelligent species that occasionally get a Government-mandated day off and the amount of ways we can spend this glorious treat is…
Ten.
And to prove it, here are all ten (10) types of bank holiday you're going to have this weekend.
1. THE 'FINALLY GONNA GET MY LIFE TOGETHER' ONE
This is the weekend you sort everything out. With an extra day at your disposal, you finally have the time for 72 relentless hours of walking on a treadmill, of starting that business you're always talking about, having a really long bath, getting a better phone deal, learning French, apologising to your ex, opening an ISA, eating an apple, inhaling 7 whole litres of water, buying a house plant, watering said house plant, figuring out if you're actually lactose intolerant or just a naturally gassy person.
Yeah, this is the one where you completely fix your entire life. (Or much more likely, you'll spend all the bank holiday in bed eating ice cream, nude and alone and farting, watching episodes of Friends you don't even laugh at anymore). Good luck!
2. THE 'YEAH, QUIET ONE, BUT SOMETIMES THAT'S NICE' ONE
This is just word-for-word what you say when you've completely failed The 'Finally Gonna Get My Life Together' One and someone at work asks if you had a good weekend.
3. THE 'DESPERATELY TRYING TO THROW A BBQ' ONE
Remember how good your dad made BBQing look when you were a kid? Remember his special apron with his name embroidered on it? Remember the way he perfectly cooked those burgers and how your mum got really really mad that he became this Michelin star chef when it came to BBQing but he never helped cook if it didn't involve a BBQ and they argued about it for a long time and that's all you really remember from your 10th birthday party?
Of course you remember. And now you're going to spend all weekend texting every mate you have with BBQ? BBQ? You up? BBQ? and then try to replicate your childhood with a cheap disposable BBQ, overcast conditions and Sainsbury's taste the difference sausages shoved into Kingsmill burger buns.
4. THE 'HOME FOR THE WEEKEND' ONE
Ah, home. Lovely little three-day weekend at home. You remember home? Where the heating is always on and the fridge is always full to the point of creaking and your mum is always feeding you so much that after just three days you look like someone stuck a haircut on a phonebox. It's all just lovely, isn't it? 
5. THE 'HOLY MATRIMONY' ONE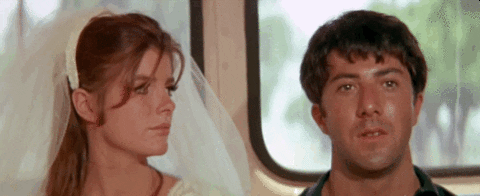 We're afraid that one of your friends has somehow managed to find love and sanctuary in the age of Tinder and as well as choosing to drop a cool £10k to celebrate said love, they're also going to make sure the wedding takes place on a bank holiday so you waste all your weekend finding something to wear and travelling to somewhere miles away and then repressing all those existential thoughts about the direction your own life is going in which has suddenly been put into razor sharp focus by two people your age getting married forever (f o r e v e r) while you can't even commit to a pair of trainers you like.
6. THE 'LAST MINUTE GETAWAY' ONE
This is where you check out SkyScanner on Thursday night and look for a quick city break to Barcelona or Lisbon or Berlin but then you remember all the semi-threatening emails you've been getting from the bank so you settle for a place closer to home and before you know it you're spending two nights in a bungalow in the middle of Wales.
7. THE 'SOAK UP THE SUN' ONE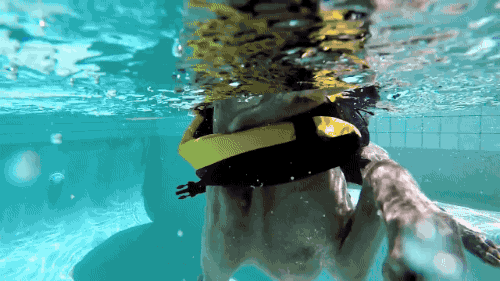 Picnic in the park. Spending the entire weekend at your mate's house because they happen to have a back garden with a paddling pool. Wearing sunglasses for so long that your eyes manage to evolve to the point where you'll be horrifically blinded if you remove your Ray Bans and find yourself exposed to a light brighter than the indicator from a 10-year-old Corsa.
You're not going to miss a single hit of vitamin D this weekend, even if it kills you makes your forehead fizz with sunburn like a Lucozade. 
8. THE 'WHY MUST I HAVE FRIENDS' ONE
It's a bank holiday, so obviously it means every single friend you have is going to be doing A Thing.
One wants an all-day drinking sesh for their birthday. One is desperately trying to throw a BBQ (we discussed this). One wants to go out for a Big Meal. One has a new dog. One wants to go to Newcastle for their stag/hen do. One has a housewarming that you've been invited to just to make up the numbers but the problem is they really need the numbers and long story short you're going to be hungover for an entire month after this one weekend.
9. THE 'FINDING YOURSELF' ONE
This is where you spend your bank holiday doing things that you could do with friends but you do them on your own and call it finding yourself. Sorry.  
10. THE 'OH MY GOD I ACTUALLY PLANNED SOMETHING IN ADVANCE' ONE
Finally. Here we have it… The best one.
This is the one where you have plans 6 weeks in advance. This is the one where you violently scoff at your colleagues who wake up on Friday morning and are like oh yeah, we get a day off on Monday. It's the one where you take a week off for the cost of four days then post Instagram stories from the Costa del Sol.
And if you're now kicking yourself because you've been doing bank holidays wrong this entire time, it's still not too late to have some incredible plans…
Because with no work on Monday, we're throwing a HUGE Retro Remix weekend full of beats, treats and more retro party vibes than you can shake a cassette tape at. So book your table right this second and finally have something mildly interesting to say when Jerry from Sales asks if you had a good bank holiday.