Tuesday is the worst day of the week. 
Yes. Tuesday. Not Monday. Tuesday. That is not a typo. We mean this. We have never been so sure about something in our entire life.
If Tuesday was a film franchise it would be all of the Transformers movies. If Tuesday was a hangover it would be one of those where you're still doing lots and lots of existential stares in the bathroom mirror at 7:15PM.  If Tuesday was a day it would be, well, Tuesday.
And to prove it, here are all the reasons Tuesdays suck way more than Mondays.
EXPECTATIONS FOR MONDAY ARE ALREADY SO LOW
Let's be honest, you know Monday is going to be bad.
You know you're going to get approximately 2 hours sleep if you're lucky. You know you're going to have the energy and drive of a particularly lazy sloth. And you know the entire day is going to be a write-off professionally and socially.
And that's fine. That's fine. At this point, we've already accepted that Mondays are terrible. But Tuesdays? Well, there are some of us who still believe that Tuesdays are when the week will start picking up and err… No. Not at all. It's just as bad. And it's the expectation that kills you.
THE WEEKEND HAS NEVER FELT FURTHER AWAY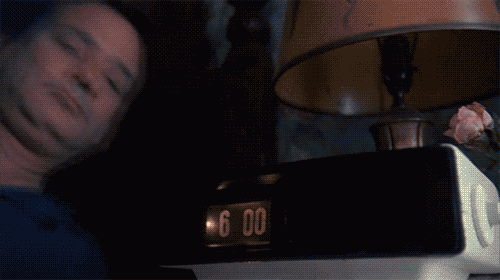 On Monday, you still have the glorious reminders of all the stuff you got up to at the weekend. The drinks. The laughs. The streaming of all eight episodes of Queer Eye season 2 in a single session. You remember it all.
But on Tuesday, you're marooned in the middle of nowhere. Too far from the previous weekend. A cosmic mile to the next weekend. Just waiting. Waiting. Waiting. Waiting.
Waiting.
TUESDAY IS JUST MONDAY PART II
Batman & Robin. Speed 2: Cruise Control. Jaws: The Revenge.
These are all pretty bad sequels, but nothing is as bad a sequel as Monday 2.0, A.K.A. 2 Monday 2 Furious, A.K.A. Monday Hard With A Vengeance, A.K.A… Tuesday.
Obviously, the original was pretty bad. Poor reviews everywhere. A complete waste of money. But for this sequel, they couldn't even get the same actors back and it's all a bit crap to be honest.
1/5 stars from us.
YOU'RE ACTUALLY EXPECTED TO DO WORK ON TUESDAYS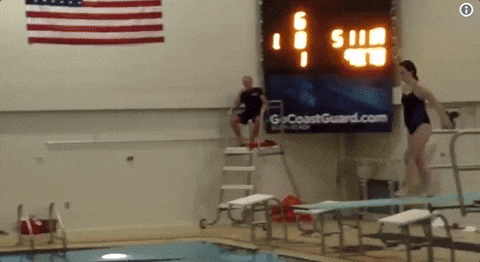 Look, even the strictest of bosses know, in their heart of hearts, that you're not gonna do any work on a Monday.
They know you're gonna spend 50% of the day on your phone. 40% of the day doing Buzzfeed quizzes. And 10% of the day going to and from the kitchen cradling a cup of coffee like a newborn baby. They accept this. They probably pay us all slightly less because of this. And they accept us all to work twice as hard on Tuesday to make up for it.
Therefore, Tuesdays are really terrible.
FOR ONCE, SCIENCE IS ON OUR SIDE
Usually, we don't get on with science, and science doesn't get on with us. But this time – this time – we're all for it.
That's because researchers from Cambridge University found that 11:45AM on a Tuesday is the most stressful time of the week. Yep. That's right. Because of the way we leave so much work till Tuesday, the study found that just before lunchtime is the most stressful time of the week. Which, if you ask us, means it is the worst time of the week.
The worst. See? Even science agrees with us nowadays.
Well, there's no doubt about it anymore… TUESDAYS SUCK.
But we're making sure you grab Tuesdays (and Mondays!) by the buns from now on, by making these days so much better (and tastier). How, we hear you ask?
Well, we're giving you £5 burgers AND 2-4-1 cocktails ALL DAY long!
This should brighten up ya life a bit – so book your table right now!