1. Waking up hungover AF after going out on Christmas Eve for a 'quiet one'.
To make matters worse, everybody else in your house has never felt fresher.
2. Then summoning the courage to stumble downstairs and open some of your presents.
Here's hoping you're about to unwrap the cure for dry mouth.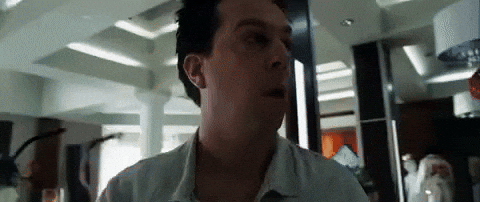 3. And despite the raging hangover, you actually can't believe how good some of your presents are.
Like, it's not quite Christmas-at-7-years-old good, but these trainers are pretty nice.
4. But then you have to pretend to like all the sh*t you got from everyone else.
'Oh. Look. It's Home Alone. The fourth one. On VHS. Wow. That's great. Cheers Dad.'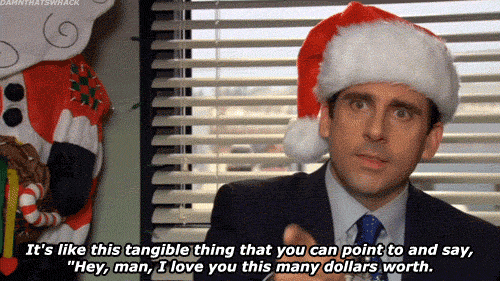 5. Having a healthy and nutritious breakfast to start the day off right.
Well, a Terry's Chocolate Orange counts towards your five-a-day, right?  
6. And at long last, it's time for the first Buck's Fizz of the day.
It's 10:02am. But it is Christmas after all.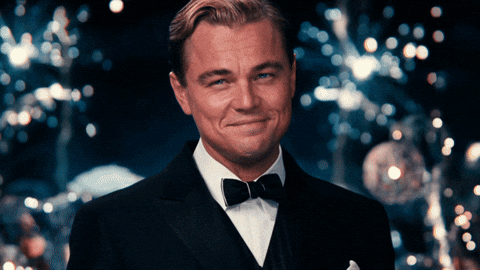 7. The first dinner crisis will be spotted and most likely, it will be all your fault.
"But Mum, I thought you said 'take the jerky out of the freezer!'"
8. And then the wait for Christmas dinner will all get a bit too much.
Whatever you do, don't go on social media and look at all your friends already eating. Believe us. It won't help.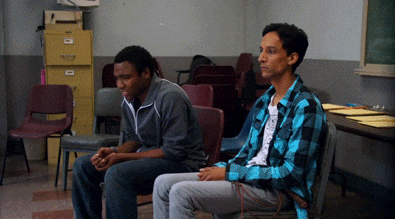 9. But luckily, you're a patient being who definitely won't eat throughout the day and ruin your appetite.
Except, you know, the hat of a chocolate Santa. A few Quality Streets. An entire tub of Celebrations – oh God, what have you done?  
10. Just when you'd be okay never eating anything ever again, dinner's finally ready.
You do this every single year.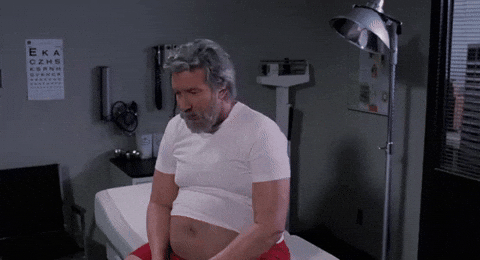 11. And without a doubt, you'll be sat on a fold-up chair next to weird Uncle Frank who loves to talk politics…
You're going to hear 'the thing about Brexit' a lot.   
12. Then on the other side of you, there'll be the cousin who's all elbows while eating.
And they're probably still young enough that it's cute when they cheat at pulling crackers. B*stard.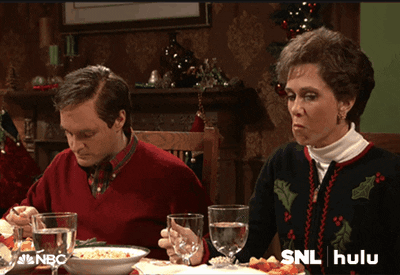 13. But who cares, because it's finally time to get your feast on.
There won't be an ounce of regret when you eat 14 pigs-in-blankets.
14. Then you'll have a fair few ounces of regret when your food coma forces you to retire to the couch.
Enjoy your family bonding session of hiccups, farting and complaining that Christmas TV ain't what it used to be.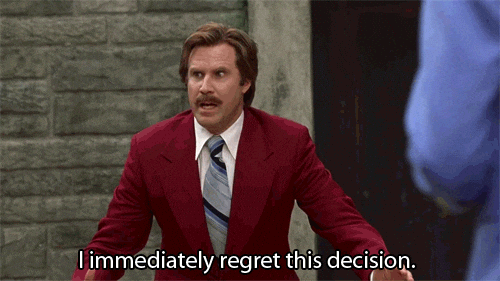 15. Have the first real argument of Christmas over which film to watch.
Everyone under the age of 71 wants to watch Elf. Everyone over the age of 71 (read: your Grandad), wants to watch The Great Escape. Again.
16. And then one by one, everyone will fall asleep twenty minutes into the film.
Because it's Christmas. This is what we do.
Now, we know you can't wait for all of this to begin, but once you're finished eating all that chocolate…
It's time to think about your New Year's Eve party!
That's right, unless you want to end up at Uncle Frank's family party talking about the current valuation of the pound, you NEED to celebrate the arrival of 2019 right here at Revolution.
With downright-delicious cocktails, truly amazing DJ sets, and the most ridiculous party vibes you've ever seen, we're making this night one to remember.