Ah, dating.
What used to be simple (homemade card, far too much glitter, message copied out of Bliss mag in bubblegum-scented gel pen), has morphed into a rather peculiar process…
A swipe right here, a dinner date there. Then, the digital mating ritual is at last complete. All of a sudden you're asking yourself the deciding question: Is This Really Who I Want To Share My Netflix Account With?
So what happens when you're about to get wined and dined, but you don't know WTH to wear? It's a dilemma – nobody wants a fashion fail on a first date – but fear not, for we asked the babes of Missguided, and now we've got the answer.
Help your newest potential life partner avoid 'swiper's remorse' by leaving ALL these outfits in your wardrobe – and we promise you'll look fan-bloody-tastic on your next hot Bumble date.
NEVER GO FULL LEATHER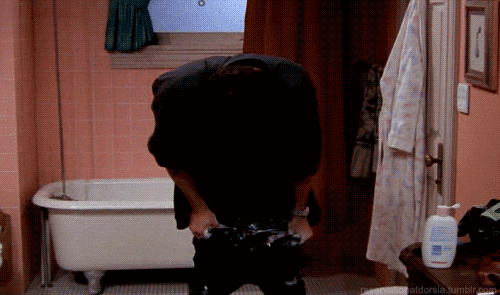 Unless you're a Hells Angel, or looking for a life partner with a fetish, be sure to forgo FULL leather on your next foray into the dating world.
Now, don't get us wrong – we love a casually-slung-over-the-shoulder leather jacket á la Sandy at the end of Grease (and who can say no to a cute vinyl skirt?) but full leather from head-to-toe? Hell no.
You'd sweat, and it'd squeak, and just ugh. Lookin' hot on date night is all about feeling comfy and confident, so if you're not totally cool rockin' it, then leave the cowhide at home.
Remember Ross and his leather pants? Yeah. Nobody wants 'IT MADE A PASTE' when you're supposed to be Netflix and Chillin'.
DOUBLE DENIM – JUST DON'T DO IT
Britney and Justin. Brangelina. Katie Price and Peter bloomin' Andre.
The list of celebrity-couples-that-matched-their-outfits-instead-of-their-life-goals-and-interests is LONG.
And, unless your one true style icon is Britney Spears circa 2001 (in which case, U ok Hun?), you should really be avoiding any outfit that's too matchy-matchy at all costs.
Especially the dreaded double denim.
As displayed by everyone's fav noughties power couple (RIP Brit & JT, btw), denim-on-denim-on-denim is a definite no-no – even if you're way into Country & Western. Or if you just wanted to channel your inner Coyote Ugly/some kinda whimsical cowgirl vibe. Just. Don't. Do. It.
Seriously. The closest you should get to denim on a first date is jeans and a nice top – or risk ending up with the glorious nickname 'Jean Genie' on your date's mates' group Whatsapp for the rest of forever.
LEAVE THE MEAT DRESS IN THE FRIDGE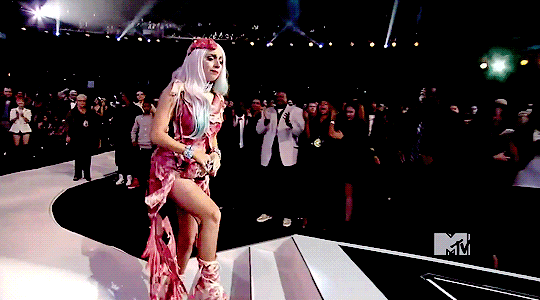 We know you wanna look like a snack on your next romantic night out, but a Gaga-inspired meat gown might be taking things a little too literally.
Mad props to Gaga for whatever political statement she was making at the time, but steak just ain't in style for 2018 – and definitely not for dinner dates.
Nope, avoid offending your new potential partner – and any passers-by that happen to have eyeballs and a sense of smell – by opting for a strictly veggie-friendly outfit on your next hot date. You can't go wrong with a classic LBD – of the Little Black Dress variety, not Leftover Beef Dish.
COSPLAY: YOU CAN (AND WILL) GO WRONG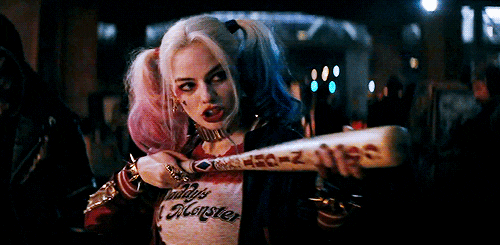 Look, we know dressing as Harley Quinn for Halloween bagged you over 100 likes on Insta, a self-esteem boosting 'How's things?' text from your ex, and a follow-up date with that hottie who had 'damaged' written on his forehead in eyeliner…
But for someone you've just met on Bumble? Who hasn't mentioned a love of cosplay once? And definitely won't be wearing cosplay himself? At a fancy Italian restaurant? On Valentine's Day? In February? When it's like -3° outside?
Just nah. Leave the fancy dress 'til Halloween, hun. You'll thank us one day.
SWEATPANTS: NOT EVEN ON FRIDAYS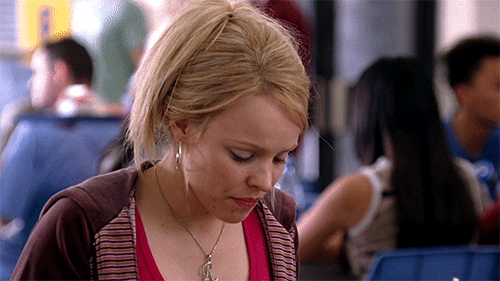 Sure, we're all still working off a wee bit of Christmas tum. But trackies (or any form of loungewear) are NOT acceptable date attire, even if sweatpants are all that fits you right now.
In fact, sweatpants only have three appropriate occasions: when ALL your other gym gear is in the wash; when you're three-hours deep into a Don't Tell the Bride marathon; and when you're hungover AF and the only other person you plan on seeing that day is the Domino's delivery guy.
Nope, lovingly fold your fav onesie and leave it waiting under your pillow. Then, treat yourself to a trendy new get up and get ready to turn heads.
Modern day dating is packed with drama. There's the difficult #NewProfilePic decision to be made, plus the trials and tribulations of no-you-choose-the-place-I-really-don't-mind-honestly… So outfit dilemmas are the last thing you need.
Nope, you need a whole bunch of beaut outfits in one brilliant place – like Missguided's super hot date night section. Whatever you choose, so long as you feel good, you're pretty much guaranteed to look gorge.
Then get a coupla' cocktails down ya and you'll really be ready to rock.
Wanna book a table for your next hot date? We bet you do.