The One Where They Eat At Revolution.  
We can't believe it either, but it's been FOURTEEN years since the Friends gang laid their keys on the sideboard for the last time.
That's 168 months since Ross and Rachel rode off into the (mildly dysfunctional, they-were-definitely-on-a-break) sunset. 730 weeks since Phoebe and Mike got married out of nowhere. A whopping 5110 days since Monica and Chandler were saddled with surprise twins. And a completely ridiculous 122,640 hours since the writers forgot about Joey and left him sad, loveless, and with only a broken foosball table to his name.
At long last though, Friends is BACK on our screens thanks to Netflix, and we're all totally buzzed.
But the thing is, that final episode left quite a few glaring questions to all who STAN Friends. What would the gang be up to in 2018? What's their favourite app on their iPhone? And the big question on the edge of everyone's lips…
Are Rachel and Ross still together? What would the characters order if they came for a meal at Revolution?
Well, let's find out.
JOEY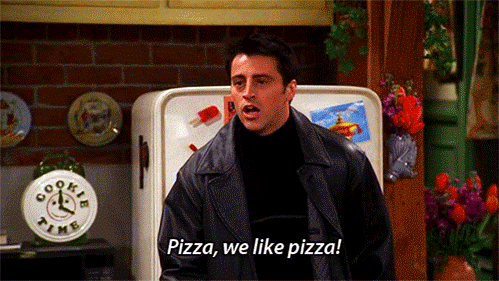 What are they up to in 2018? After one too many failed auditions, Joey started a competitive-eating YouTube channel under the guise of Dr. Drake Ramoray, and despite only posting four videos so far, is currently sitting on 10-million subscribers in just under 6 months.
Favourite app on their phone? Tinder, obvs. And you better believe that Joey is sending every single match a "How You Doin'?" opening message.
And most likely to order? Double Pepperoni Pizza.
Well, this one's pretty easy. Barely an episode went by where he didn't mention the mozzarella-laden love of his life. So much so, Joey was basically part of a series-long romance with pizza, and if we're honest, at least it was much more believable than his and Rachel's brief 'relationship' (don't @ us).
So to us, it seems pretty obvious that he'd be ordering the perfect dish for the hungry – our Double Pepperoni pizza. And if he arrives wearing Phoebe's maternity pants? Well, he'll probably order four of 'em, some Slow-cooked BBQ Ribs on the side, and a couple of desserts to finish.
MONICA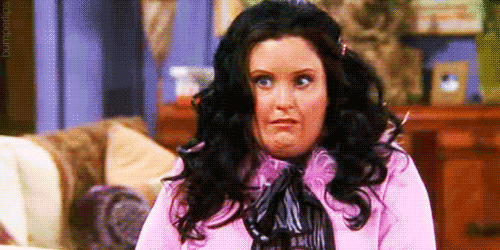 What are they up to in 2018? Currently trying to open a pop-up restaurant that specialises in Thanksgiving dinners. Definitely going to 'pull a Monica' and make it a real success.   
Favourite app on their phone? The optimist in us says she loves nothing more than creating mood boards on Pinterest. The pessimist in us says she constantly tracks her calories with MyFitnessPal. The realist in us says she constantly tracks her calories with MyFitnessPal.
And most likely to order? Steak Frites.
Having worked as a chef in fine dining, it's safe to say Monica's tastes are a little more refined than the rest of the gang, so she'll definitely be opting for the succulent 8oz steak, garlic butter and fries of our Steak Frites.
But knowing Monica's extremely high standards for perfection in everything she does (which definitely doesn't get annoying after ten whole seasons! 236 episodes! 22-minutes each!), she would find a fry out of place, or a degree colder than the others, or just not the uniform length of two square inches, and she would leave us a 1-star rating on TripAdvisor with 2,500 words discussing the importance of uniformity in fries. Sigh. 
ROSS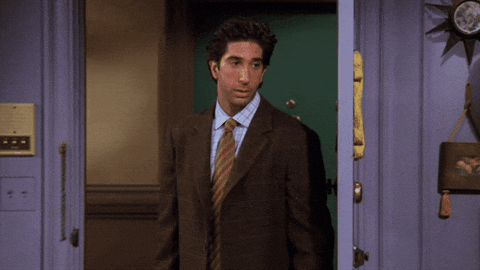 What are they up to in 2018? Ross is getting divorced, because that's what Ross does. Sorry kids. It's not all bad though. Ross invested in Bitcoin in the early days, and guess what? Ross. Will. Not. Stop. Talking. About. Bitcoin.
Favourite app on their phone? Probably – no, definitely – the Wikipedia app.
And most likely to order? Club Sandwich.
You-you-you-you… Threw my sandwich away? MY SANDWICH?! MY SANDWICH?!
For Ross, it couldn't really be anything else, could it?
While we never got all the deets from Monica for his actual favourite sandwich – leftover Thanksgiving turkey with a gravy-soaked piece of bread in the middle (A.K.A. The Moist Maker™) – we think our Club Sandwich is pretty damn close.
With grilled chicken breast, streaky bacon, tomato, avocado and our own special version of The Moist Maker™; an extra piece of toasted bloomer in the middle, Ross will be ordering this quicker than he can put his fingers to his temple and say UNAGI.
Just, please, whatever you do – don't eat his sandwich.
CHANDLER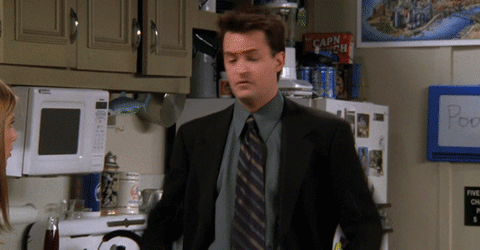 What are they up to in 2018? After being a "Transpondster" and then working in advertising, Chandler finally quit the 9-to-5 life to fully devote himself to "Could I BE Anymore Chandler?!", his beloved personal blog which is guaranteed to secure him a book deal any day now.
Favourite app on their phone? Twitter. His bio reads 'I make jokes when I'm uncomfortable' and he's currently sitting on 50,000 followers who are only just starting to get tired of his shtick.
And most likely to order? Smokin' Bacon Burger.
Some people love Rachel. Some can't get enough of Joey. And there's maybe even one poor soul out there who really resonates with Ross. Every Friends fan has their favourite character, but it is a truth universally acknowledged that Chandler Bing is "the cheesy, funny one".
And so it makes sense to us that Chandler would order a burger with a delightfully cheesy centre, like our Smokin' Bacon burger. It's got it all: cheddar cheese, bacon, BBQ fried onions, smokinnaise and chorizo ketchup. Oh, and cheesy Wotsits. Because that's how we roll.
RACHEL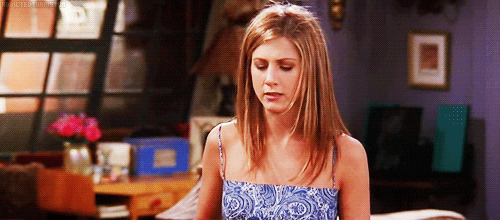 What are they up to in 2018? Newly single, living in Paris, and an Instagram fashion-blogging sensation.
Favourite app on their phone? See above: Insta all over. Plus Snapchat – she definitely LOVES the dog filter.
And most likely to order? Superfood Salad with Pulled Chicken.
Considering Rachel works in fashion, you just know she's gonna be up to date on the latest trends. And what's more trendy than… superfoods?! An uber-stylish bowl of smashed avocado, quinoa, lentils, wheatberries, cucumber ribbons, radish, carrot and soya beans, all topped with a zesty mango and chilli dressing.
Vibrant and colourful, just like our gal's chequered love life, plus Rachel sure does love her Greens. And obvs we don't have an 'Ahhhh, salmon skin roll' on the menu.
PHOEBE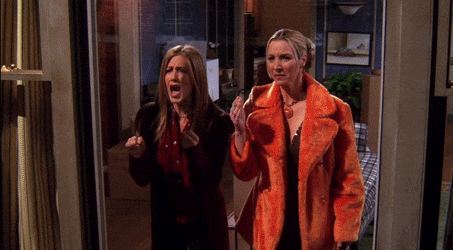 What are they up to in 2018? After 'Smelly Cat' became an unexpected viral hit under her stage name Princess Consuela Bananahammock, Phoebe lives in the woods as a recluse to get away from the trappings of fame. No, really.  
Favourite app on their phone? She doesn't even own a phone right now, but before she had her meltdown, she quite liked Flappy Bird.
And most likely to order? Bean Dreamin' burger.
Let's be honest, Phoebe would only order something that was vegetarian (when she's not pregnant obvs), quirky, and a lil' bit different, which sounds a lot like our delicious, flavour-packed sweet potato and bean burger.
Topped with avocado, houmous and salsa, Phoebe will no doubt pair this veggie sensation with our famous Pornstar Martini as a homage to her twin Ursula, before justifying her cocktail choice by saying something like "The more I drink, the less there is for the kids to drink".
You know, or something like that.
So no one told you life was gonna be this way,
Your job's a joke, you're broke, your love life's D.O.A.
It's like you're always stuck in second gear,
When it hasn't been your day, your week, your month, or even your year, but…
We'll be there for you!
That's right, while Friends had to come to an end, all thegoodstuff of our Revolution Card keeps on going!
Buy yours today and get access to a pretty tasty bunch of offers on ALL your fav food and drinks. Register that very same card, and get over £100 worth of vouchers… AND when you buy online, we'll even register it for you!
So go on, with deals on all your characters favourite food, get yours right this second and work out whether you're cheesy like Chandler, trendy like Rachel, or, simply put, an eating machine like Joey.