We bet you're reading this in an office, aren't you?
Of course you are. You all are. You're all reading things like this when you're supposed to be doing The Big Excel Spreadsheet For The Very Big Meeting That Will Never Be Looked At After Said Meeting But They Really Need It Anyway And Oh Can You Make It Look Fancy Too?
Yes, you work in an office. This is what you do. You've fumbled around the dark crevices of LinkedIn and Reed.co.uk to be here; a job where, when you really really boil it down, you basically just have to look at a computer for a bit and be alive.
And because you're absolutely smashing the whole working-pulse thing right now, we guarantee you're going to meet all these types of people in your office at some point. So settle in, check that nobody important can see your screen, and see how many of these types you can recognise.
1. THE BREW MAKER
Brew? Brew? Quick top-up? Brew? Brew?
The Brew Maker is a special individual. They take the green tea bags you keep in a special drawer in your desk, they listen intently as someone describes the five very important steps necessary to make their instant coffee the way they like it, and they even manage to resist kicking the shin of that one woman who always, always says something like "just show the teabag to it. Just wave the teabag at the water".
There's no doubt about it, The Brew Maker is a straight-up saint, and the lynch-pin of any office. Double their salary. Give them a company car. Devote an entire day to honouring their sainthood. They deserve it.
2. THE NEVER-MAKES-A-BREW
Look to your left. Look to your right. Among you, this very second, probably closer than you think, there is The Never-Makes-A-Brew.
You may never actually discover them. But they're there. Tapping away. Sipping their water. Power walking to the toilet three times an hour to eject said water.
Unfortunately, as is usually the case, when you finally discover The Never-Makes-A-Brew, it'll be too late. They'll surprise you by offering to do a round for the first time in three years and after many months of saying they don't really do hot drinks, and before you can properly analyse these very obvious red flags, you'll be handed, in one of those comically huge Sports Direct mugs, what can only be described as lukewarm milk.
And this person is trusted with a spreadsheet. Idiot.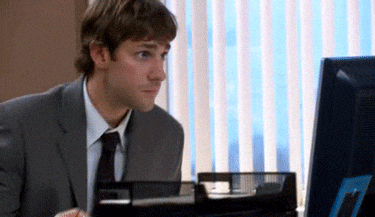 3. THE TALKER
"Good weekend?"
This immortal question will be put to you over and over and over again on any given Monday morning, and when we think about it, there are really only three possible replies to this question:
Yeah, quiet one actually, nice and chilled. You?
Yeah, quiet one actually, nice and chilled. You?
Yeah, quiet one actually, nice and chilled. You?
If you find yourself going into more detail than those eight words: You are The Talker. If you mention the amazing gig you went to on Saturday: You are The Talker. If you think Andy from Accounting is actually interested in what you did for the past 48 hours and not just asking to fill the silent void while you both happen to make a brew: You. Are. The. Talker.
4. THE TIMEKEEPER
"Long lunch, eh?" someone will say. They're usually called Sharon. Bloody Sharon.
She'll tap her watch as she's saying it too (or she doesn't even have a watch! And she'll just tap the area where a watch should be! Which we're sure you'll agree! Is the absolute worst!), and then send a company-wide email with the dreaded subject-line "Just a punctuality reminder".
All this, may we add, from a woman who is trying to sell her house from the comfort of her desk and hasn't taken a non-estate agent call in weeks. Bloody Sharon. Your 3-bed semi just isn't worth that much, Sharon. Buy a watch, Sharon. Accept that none of this really matters, Sharon.
5. THE ONE WHO BRINGS IN THEIR DOG
A.K.A The Most Popular Person In The Office.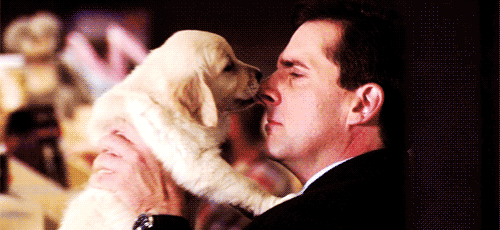 6. THE ONE WHO BRINGS IN THEIR BABY
A.K.A The Least Popular Person In The Office.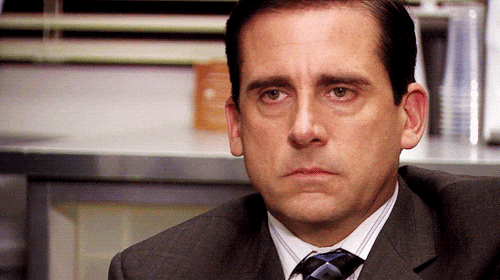 7. THE FONTS GUY
Look, we know what you think, and no, we have not changed our default font to something The Fonts Guy would hate in the hope of breaking their spirit and causing an explosive reaction. Ha. Definitely not. No. We would never do that.
However, once they read this, The Fonts Guy, we just know they will be furiously typing a 2000-word essay on everything wrong with this typeface. They will dream of their knee crushing our windpipe.
And because we realise the type of pain this font causes, we would definitely resist including something like 'the quick brown fox jumps over the lazy dog', because if we did, The Fonts Guy have to read every last beautiful letter of this font. And that would be awful.
8. THE HOME "WORKER"
Hi all — going to be working from home today. On phone and email if you need me. Cheers.
They're actually doing work at home, aren't they? Yes. Come on. They're mid-management. They have morals. They can't afford to skive off every second and third Friday of the month.
But, the thing is, after they send that email, you think about them, don't you? You imagine them. They're watching Jezza in their PJs. They're stealing cars on GTA V. They're lying in bed with a laptop on their chest streaming the second season of Stranger Things and replying to every email with a one-word answer.
And if you were ever trusted to work from home? You'd be doing exactly same thing.
9. THE PERSON YOU'VE ONLY EVER SAID ONE WORD TO WHEN PASSING IN THE KITCHEN
Alright.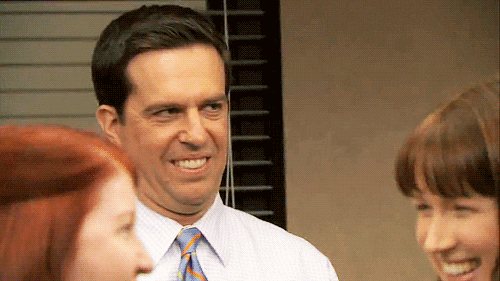 10. THE WHITEBOARD
OKAY YES THIS ISN'T A PERSON BUT THERE IS ALWAYS A WHITEBOARD IN EVERY OFFICE AND IT IS ALWAYS COVERED IN STREAKS WHERE SOME ABSOLUTE TOOL HAS USED A PERMANENT MARKER AND FOR THE LOVE OF GOD DO YOU PEOPLE NEED A TRAINING DAY ON HOW TO USE A WHITEBOARD?
11. THE POOER
If every office had their own 10 commandments, we feel fairly confident in saying something along the lines of Thou shalt never acknowledge that faeces leaves my body on a semi-regular basis would sit right at the very top.
But while the rest of us tightly cross our legs until home-time (for a reason we don't quite understand), The Pooer basks in the glory of it all, and makes sure you know all about their number twos.
They hog the cubicle for 20-minutes. They post the poo emoji on the group slack channel while they're in there. They do lots of satisfying I've-just-done-a-big-poo sighs when they get back to their desk. They are a menace and we are definitely definitely definitely not jealous of their freedom.
12. THE BUZZWORD BARON
They want to touch base with you. They are very interested in your deliverables. And when they make intense eye-contact when saying drill-down, you seriously consider what prison sentence you'd get if you stapled their tongue to a desk.
Two years? Three? Prison won't be that bad, right? You'll never hear the word synergy in the slammer, so there's that.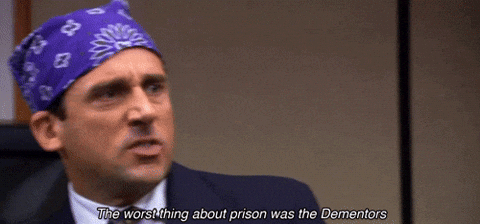 13. THE LIFER
Ah, The Lifer. Nobody really knows what they do anymore, but that doesn't matter. They've been at the company longer than you've been alive, and most importantly, they're on the pre-2008 pension plan, so will continue to do the absolute bare-minimum until they can retire to the Maldives.
14. THE TERRIFYING I.T. GUY
The I.T. Guy is terrifying for one reason and one reason only: they know what you google.
That time you forgot how to spell the word marketing, despite your job title being Marketing Coordinator; the day when you were really really hungover so in your extremely fragile state you included please and thank you in every Google search; and very very recently when we googled synonyms for pooing…
The I.T. Guy has seen it all, and if he wanted, he could probably get you sacked just by showing your boss how long you've spent reading this blog.
15. THE ONE WHO SAYS CAN-I-JUST WHENEVER THEY WANT TO GET TO SOMETHING YOU'RE IN FRONT OF IN THE KITCHEN
Sorry, can-i-just — ?
We all do this. We are all The Can-I-Just.
Now, after a whole week of dealing with this lot, working extremely hard and definitely not just browsing memes on Twitter…
We think you deserve to get your weekend on!
Book your table for the biggest booziest blowout ever, as we help you start as you mean to go on. Party starts from 5pm every single Friday, with DJ sets and super funky Friday feeling vibes all night long.
And while we can't promise you won't see your boss or worse, The Timekeeper, we can guarantee you won't be sober while doing it!