You're either here because you've never been to a Revolution before (that's okay, everyone is welcome! We know you're going to love it) 
OR 
because you've been so many times that you don't know which fantastic booking to try next.
Allow us to help. Below you'll find your guide to every type of booking we offer, with details on what's included and whether it's right for you. 
"I want to eat some of your delicious food. I might sip some cocktails too but I'm really here for the food"
Choose Table for Restaurant. We'll make sure your server knows you're here for a feast (or even a quick nibble). If you want to order cocktails at this table, order away but it's okay if you just want soft drinks. 
Eight reasons to eat at Revolution:
It's your lunch break.

You love decadent burgers.

You're having a catch up with your besties.

Your mum/dad/nan/sister is paying.

You want a proper feast.

You want something good for the gram.

You just really like quality food.

You're on a #RevsDate.

 
Remember to use the Revs App if you're in a rush so you can pay in advance, otherwise, our servers are more than happy to take your order.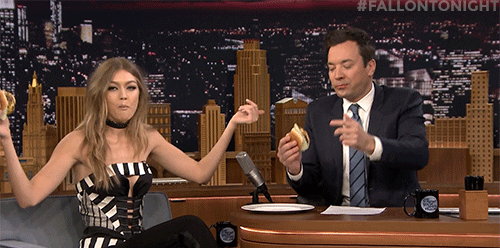 "I just really want some cocktails with a couple of friends. No fuss. No frills."
Okay, this is easy. 
If you're popping in for a quick drink, ya know… Like the ones we used to have before gigs, shows or a big event somewhere else, then we recommend booking Table for Drinks (1 Hour). 
Your booking will be, you guessed it, for an hour and with our handy app, you can order as soon as you've sat down and right up until you need to leave without needing to wait for the bill or dash off. 
Staying for longer and fancy a casual cocktail or two? Choose Table for Drinks (2 Hours). Like the above, but longer! Get comfy, order your cocktails and take in the feeling of freedom again.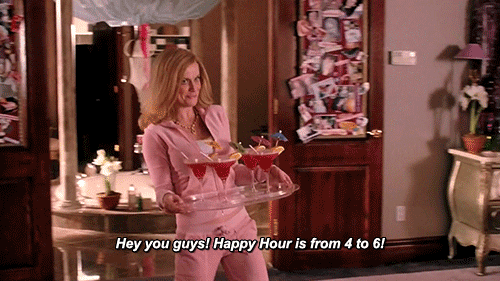 "I want cocktails, AND I want to have the most fun I've ever had. I'm talking making my own, games AND shots."
Firstly, you're always guaranteed the most fun when you join us. Just saying. Secondly, allow us to introduce our Cocktail Masterclass.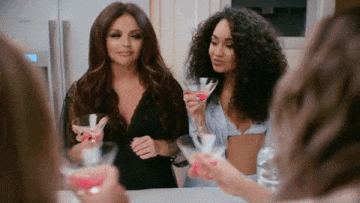 Choose from one of our THREE (yes, three!) different classes. 
Literally everything you know and love about our iconic Cocktail Masterclass, but completely COVID friendly and perfect for the rule of six as we've created it for groups of four and six people. 
This class is held at your own table, with your own personal bartender, includes all the cocktails and shots you're used to… Plus, a pizza or burger from our main menu. 
The original. The best. Surely you know this one by now? 90 minutes of shaking, stirring and sipping cocktails (what's your #ShakeFace?). Perfect for special occasions, but also pretty good for just having a damn good time. 
You'll need eight or more people to book this one, and the more the merrier… Obvs bear the latest COVID restrictions in mind when booking this as this one will only be available from June 21st onward. 
As big boozy work parties aren't back just yet, allow us to bring the fun to you. Perfect for teams across the country, postponed events or anybody sheilding or not quite ready for a session IRL just yet (it's cool, we get it). 
Your virtual masterclass pack (sent straight to your door/s) includes everything (except ice; it doesn't travel well!) you need to make a selection of our favourite cocktails from the comfort of your own home.
We'll host your event online, with your own personal bartender and just as much as fun as the in-bar class (we recommend this for larger groups of 30+ guests). 
"I've got a BIG NIGHT OUT and I want to celebrate something special."
Well, if you're really celebrating then our Big Night Out is the one for you. What's a Big Night Out you say?
You choose one of our premium VIP areas and pick your exclusive drink packages, and we'll deliver the Instagrammable moments, sparklers and all, right to your table.  
 This is perfect for that first big night out post-COVID, as well as birthdays (upcoming AND missed ones. We're not here to judge), Hens & Stags, anniversaries… You name it, we'll help you celebrate it the Revolution way, and do most of the organising for you.
"I need to be in bed by 10pm… Give me that daytime drinking."
We see you and we hear you. Brunch. With Bottomless Booze. We're talking 90 minutes filled with your favourite brunch dish; check out our menu, it's not just avocado on toast (though we do that too and it's delicious) and unlimited drinks from a selection of our finest serves. That's our Bottomless Brunch for you.
If you're feeling extra Boojie, upgrade to our Premium Bottomless Brunch for £10pp to include Pornstar Martinis and Vodka & Tonics in your drink options. 
Not drinking? No drama. We got you. Opt for our Boozeless Bottomless Brunch. All the fun, without the hangover. 
There are some conditions you should know about with brunch, so check out our full Brunch blog here for more details. 
By the way, not every site offers Bottomless Booze. That isn't us being fun sponges, it's because of licencing and isn't up to us. Sorry, we just gotta follow the law, ya know?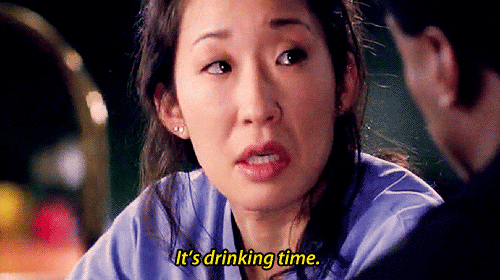 "This all sounds great, but I want more. I want my own whole entire area."
Yeah, we've got that covered too. Celebrating a 21st, a 30th, a 50th or even a 31st because you're 30th was spent in lockdown? What about an engagement party, wedding reception, baby shower, coming out party, your dogs birthday – you name it, we'll do the rest.
Just pick Private Hire from the booking type list. Perfect for BIG parties and even BIGGER occasions. 
For this one, you'll only be able to make an enquiry and then look out for our call or email so we can do what we do best… throw you THE best party! 
If that's not enough, some of our venues also have cool and quirky areas you can book, so for those here is what you need to know: 
Revolution Edinburgh – Shuffle Board
Every Day I'm Shuffling (sorry not sorry). You can now reserve our exclusive Shuffle Boards for an hour at a time; pretty perfect for after work bevs or prinks before your evening celebration. 
 

Booking Offers:

 

One Hour Slot Only: £10

 

One Hour Slot & 12 Bottles of Beer/Cider: £52.50

 
Obvs, from now until 20th June it's a max group size of six people. From 21st June it's a max group size of 12.
Revolution Brighton and Revolution Sheffield – Ketel One Greenhouses:
Okay… This is a fun one. We've teamed up with Diageo and Ketel One to create the coolest outdoor greenhouses. Each greenhouse is inspired by our house vodka, Ketel One. 
You can hire this day or night and they are designed to cater for groups of four to six guests. As part of this, you'll also be able to choose from our exclusive Ketel One drinks packages. Come rain or shine, alfresco cocktails have never been better! 
Okay, so you've got the deets, you've decided on your perfect #RevsDate. What now? You book, of course! Click here to do that and we'll see you soon!