The Low-Down on Happy Hour
Looking for the best Happy Hours offer in town? You've come to the right place! Read all about it here and find out what offer your favourite Revs bar has going on.
So… We've all heard of Happy Hour but do you really know where it came from?
Allow us to tell you… Kinda.
It's actually a little hazy as to the origins, a bit like us after a good Bottomless Brunch session (but that's a different story – click here for that).
If you've read "The Merchant of Venice" by Shakespeare, Lorenzo says to Portia "Fair thoughts and happy hours attend on you". Now, obviously, he's not wishing for her to enjoy 2 for £10 Pornstar Martinis (as cool as that would be). He's actually wishing her a good hour, in a good mood with nothing to do and nowhere to be. The perfect happy hour really.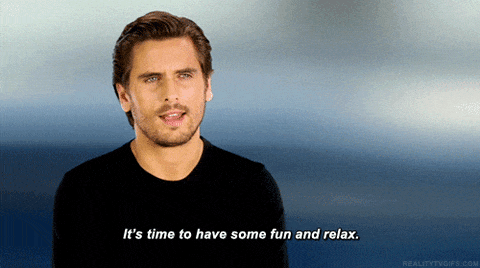 The Happy Hour that we all know and love is most typically associated with socialising in the Royal Navy. In 1914, a group of navy officers on the USS Arkansas referred to a dedicated time slot for (organised) fun as "Happy Hour Social".
These Happy Hours were focused on movie showings, boxing matches, music & dancing, as well as wrestling… Only slightly different to the afternoons we know now!
Now, here is where it gets interesting…
During Prohibition when purchasing and importing booze was banned, fancy socialisers would meet for a secret sociable drink before formally going out for dinner. Think pre-drinks before your meal (still a thing 100+ years later and we're here for it).
The discount element jumped in around the late 1940s and early 1950s as life tried to return to normality (sounds familiar).
It was at this point that the Happy Hour we know, and love was born. An hour or so focused on creating a good mood by socialising with the ones you love, enjoying a cocktail or two before the evening began.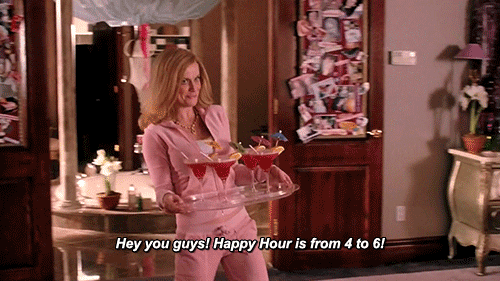 Which bars are Happy Hour bars?
The magic question, but fear not. We have the answer.
It's your lucky day – EVERY Revolution bar has some form of Happy Hour or Happy Days. We know… #DayMade.
To find your local bars Happy Hour / Happy Days times and offer details, click here to find your local bar and then check out the bar info section. It's that easy. Alternatively, you can find out more about all of the different Happy Hour offers we have going on here.
Happy Hour really is the perfect time to wind down after work or get the party started before your big night out.
Sorry… What is a Happy Day?!
No, they're not a thing of dreams, entire Happy DAYS do exist. But there's a wee catch – they're only available for our friends in Scotland – again, check your local bar for details.
Need Happy Hour in your life right now?
We hear ya. Fortunately, all you need to do is book a table. Then, you can bust out of work and fill your belly with fab food, washed down by delicious cocktails.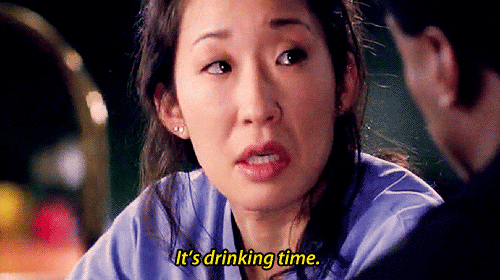 What else do you need to know? 
Mocktails aren't included as they're already much cheaper than a cocktail. We said it above, but we'll say it loud for the people in the back… Cocktails aren't mix and match, so you need to order two of the same for the offer to work.
It'd be rude not to.