Feel free to take our advice or continue to feel terrible. Every Monday. For the rest of your long, mildly-terrible life. Or at least the slow descent into being middle aged.
FAIL TO PREPARE – PREPARE TO FAIL HAVE A REALLY BAD MONDAY
Look, there's truth in the old saying. Prior planning does indeed prevent piss poor performance – especially on a Monday.
But we're not talking about packing your lunch the night before.
Nope. We're talking about the real stuff. The survival methods. The following:
Plenty of mental preparation:
Watch many many many episodes of Friends before bed.
Use of specialist audio equipment:
Pack your headphones so you can ignore everyone at work.
Tough psychological training:
The ability to call your boss a bellend in your head without saying it out loud.
Tactical entry/exit strategy:
Avoid potential conversation with co-workers at all costs on public transport to and from the building.
Make appropriate fuel arrangements:
For the love of god, plan something nice for lunch and don't end up crying alone into your salad.
Follow all these, and you might just survive. But we're not making any promises.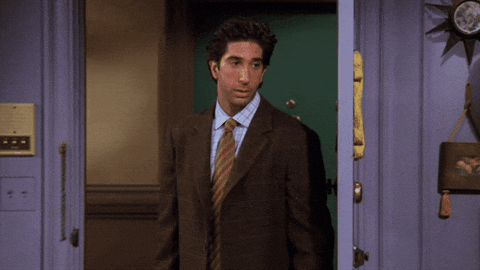 THERE'S SAFETY IN NUMBERS
Ever noticed the flurry of texts you get on a Sunday night, from equally depressed friends that, like you, are filled with dread at the thought of waking up in the morning?
Well friend, you're not alone – as all those 'omg KILL me now' and 'SO not ready for Monday' messages are simply the modern way we humans like to share the load of Schmonday; that awful bit of the week where Sunday bleeds into Monday, and you realise the weekend is over and you've essentially wasted your precious 48 hours of freedom.
And it works. Knowing that everyone else is in the same boat, or sinking ship as it were, really does help.
Can't face Monday alone? Reach out to a friend. Look for a lifeline. Sit back, relax and watch your thumbs whir in desperation, as you seek out a mate that's more depressed than you via text.
And if all else fails? Find your buddies at work and hide out in the break room. You can take it in turns to hum High School Musical's 'We're All in This Together' whilst trying not to cry. But unfortunately, you definitely will.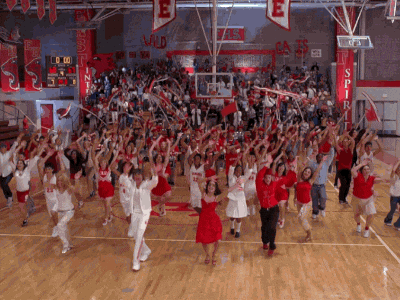 IT'S YOUR MONDAY YOU CAN CRY IF YOU WANT TO
Just try not to let your boss see. Or your crush. Or the office gossip. It's probably best doing it in the cubicle to be quite honest.
But if you do get caught mid-sniffle? Try these three handy excuses:
Chronic hay fever

Onions? Somehow?

You saw a sad dog video on The Dodo last week and you haven't been able to stop thinking about it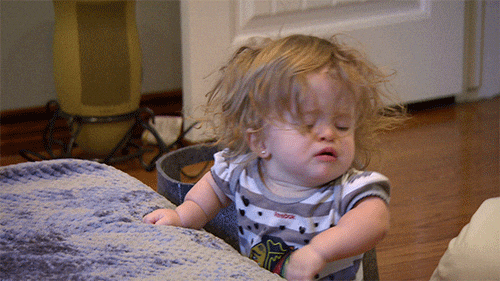 GET A PLAYLIST ON THE GO
To have any chance of getting through the day, you desperately need a playlist that's uplifting, motivational and really really understanding of the pain you're currently feeling. And because we love you, we're made the perfect playlist.
COFFEE IS YOUR FRIEND
Don't start, Sharon. Not today, of all days. Not before our morning caffeine kick.
Basically, this tip is about drinking as much coffee as you can possibly consume before you start to get heart palpitations and/or diarrhoea.
And when you do? Don't stop. Don't be weak – or you definitely won't make it to the end of the day.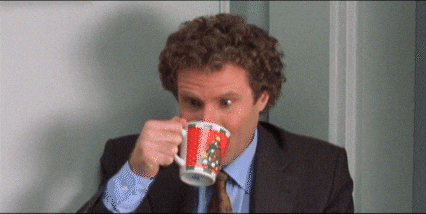 FORGET ABOUT DOING ANY ACTUAL WORK
One of the biggest problems we face on the-day-that-shall-not-be-named is that despite naturally being at our least productive, we usually have SO much to do. Largely because we did nothing but scroll Twitter and Instagram all afternoon on Friday.
But whatever you do, don't even think about trying to start actually working until at least 10AM. That first hour in the office is, and we're not being dramatic here, but it's make or break.
Open that spreadsheet too early, you'll crash at 11AM. Open it too late, and you'll never start at all. So for the first hour, just relax. Get a coffee. Slowly sip your coffee. Tell people you had a 'quiet weekend' but 'sometimes that's what you need, isn't it?'. Get yourself another coffee. Listen to the playlist. Make tippy tappy sounds on your keyboard. Then when it hits 10:01AM, open that spreadsheet and –
Oh, what's the point? You're not doing anything today, are you?
AND FINALLY, GET YOUR MITTS ON A TASTY DEAL…
Look. We all know Mondays suck. And actually, Tuesdays ain't much better. But we've got a quick, cheap and tasty way to help you beat those early week feels…
With £5 BURGERS AND 2-4-1 COCKTAILS!
Available ALL day, it's the breakfast (kinda), lunch and dinner deal you never knew you needed. And now you do.
Book a table right here, babe. Go on. We got you.