1. You're leaving work when it's still a bit sunny for once.
When it's 5:01 PM and still almost 15°C it's basically the law that you must get to the nearest beer garden, feel your freckles join up into the approximation of a tan then push that lime in with your thumb and forget all your mildly serious worries.
2. In fact, the weather has reached that beautiful middle zone where it's not just Northerners who can go out without a coat.
From Brighton to Inverness, the brave among you can now leave the house without a winter coat, an umbrella, or that emergency cardigan you stuff into a bag just in case.
3. You've actually been paid.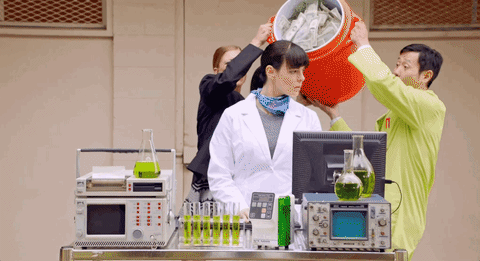 After a fair few nightmares about your card getting declined while buying milk, you've actually bloody well made it. So, forget about last month's money mistakes (the £76 on Ubers, for instance), and make the exact same ones this month. You've earned it.
4. You've booked a holiday… Maybe?
Or you've probably booked one at least once in your life. Or you went to Wales once with your parents. Remember that? That's definitely worth celebrating. Yes. Celebrate your past, present and future holidays. We'll drink to that.
5. Your winged eyeliner, against all the odds, actually went really well for once.
If this right here isn't the perfect excuse to party, we don't know what is.
6. Or, you're lucky enough to have never once thought about winged eyeliner for more than a few seconds.
This too definitely has its merits.
7. You dropped your phone and somehow, maybe it was the angle, the thing didn't actually smash for once.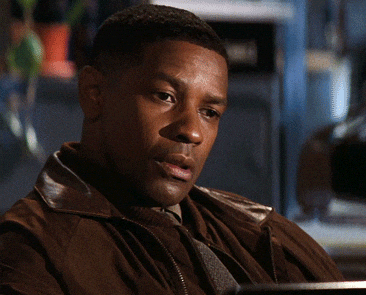 Obviously, the screen is already pretty much destroyed from all your previous droppings while drunk, sleepy, and just you being yourself, but this momentous occasion is one great reason to celebrate.
8. You didn't spill anything on yourself today.
(You did, didn't you?) (It's okay, we can fix this) (Oh god, that's a lot of orange juice) (On a white shirt?) (Why are you like this?)
9. You'll never be as young as you are right now.
Don't think about your own mortality or how time is robbing you of your youth or how time is a relentless march that nobody can stop, just go out tonight and celebrate your youth instead!
10. It's your birthday!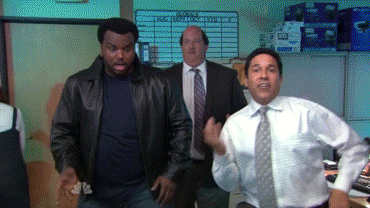 Haaaa-ppy Birthday!
11. It's your friend's birthday!
Which basically means, from a strictly excuse-to-party sense, it's your birthday.
12. It's a friend of a friend's birthday!
Like, you don't really know their name, and actually, thinking about it, you kind of hate everything they stand for, but they are having a party and yes, this is all the excuse you need.
13. It's! Probably! A! Birthday! Somewhere!
One of your Facebook friends! Someone! Anyone! In this country! Will be turning another year older! So raise a glass for them! Whoever they are!
14. Duh… It's the weekend and you can't deal with FOMO.
Remember what happened last time? Sadly tapping through your best friend's Instagram stories from the night before? And then all the desperate texts you sent to said best friend?
'Let's get brunch!'
'Feels like ages since I saw you'
'Wuu2?'
'u there?'
15. It's King's Day!
Now, if you really need an excuse to party, look no further than the cheeky Dutch…
Ever since 1885 they've celebrated King's Day, an occasion created to honour the current King (or Queen) of Netherlands' birthday. So basically, it's a reason for a huge celebration, and one massive party.
In fact, it's Amsterdam's biggest day of the year, one of the world's best street parties, and features a whole lotta orange, and this year? We're getting involved in the fun.
With proper party starters and right regal mixes fit for a king, our BRAND NEW King's Day cocktail specials are in bar now, and you need to try them. Check out the full menu here to see what all the fuss is about, and get ready…
'Cause it's time to celebrate – and we've given you all the excuses you need.