Ah, the infamous work Christmas party.
Drinking warm prosecco out of a plastic cup? Check. Desperately avoiding eye contact with the recent divorcee who's had seven cups too many? Check. Swaying to The Pogues in a drunken group huddle you don't want to be part of? CHECK CHECK CHECK.
If you ask us, it's just a lil' bit bleak.
So to help you out this season, we've put together some unusual office Christmas party ideas that are well better than the standard office shindig.
1. GET OUT OF THE OFFICE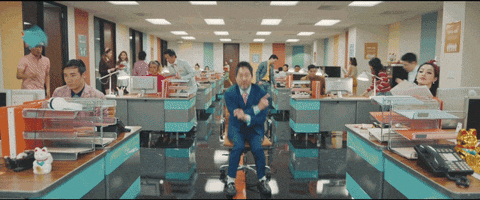 This isn't really an idea, more of an order.
Sure, you can probs guzzle some free (warm) booze and dance on the tables.
And sure, some poor sod that looks after the office social (ugh) has prob strewn some tinsel around the place in a half-assed attempt at Christmas cheer… But please – the office is just a touch too depressing for a party.
You're there five days a week, there's probably only one working toilet, and you can still taste that so-called homemade 'eggnog' from last year, so wherever you go, just get out of there!
2. KILL YOUR COLLEAGUES at A MURDER MYSTERY PARTY
You know those intricately detailed daydreams where you kill Gary from sales with a sharpened paperclip?
Well, at long last, you can make all that interoffice violence a reality by organising your very own Murder Mystery party for Christmas.
It's more fun than photocopying your arse, you can tell your boss it's a 'great team-working activity', and most importantly, did we mention that Gary from sales will be dead to the world for a few hours?
3. CHRISTMAS MOVIE DRINKING GAMES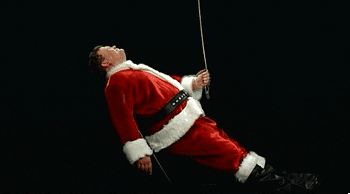 Able to turn the most boring offices into rowdy affairs, Christmas movie drinking games are THE way to start a party. But instead of drinking to the movies, our twist is to drink to your colleagues' reactions!
Take a sip if:
Someone says 'It just doesn't FEEL like Christmas, ya know?'
Someone says they've never seen Elf.
Someone mentions Love Actually.
Finish half your drink if:
Someone says 'why didn't he just call the police?' while watching any of the Home Alone series.
Someone mouths the lines of the film as the characters say them.
Somebody actually suggests watching bloody Love Actually.
Down your drink if:
Somebody cries.
Somebody puts Love Actually on.
4. SHOOT YOUR BOSS AT PAINTBALLING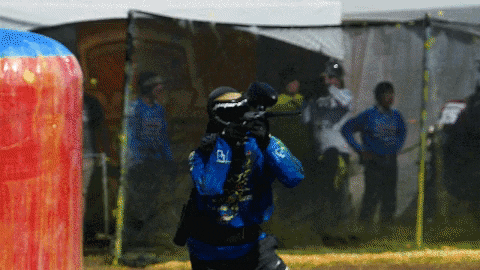 The forced-fun email from HR will call it 'the most colourful Christmas party EVER', and despite there being a complete lack of alcohol, this is one of the best ways to spend your party budget.
Just imagine it.
A crisp December morning, 32 armed employees with middling salaries, and your boss with his back turned. It's so beautiful we think we might cry.
5. UGLY CHRISTMAS JUMPER COMPETITION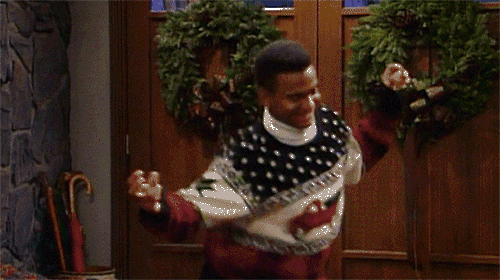 Sure, after an hour you'll get uncomfortably itchy, but the ugly Christmas jumper competition has become a bit of an office classic.
And let's be real, some ironic jumpers with quirky slogans are loads better than seeing your boss as budget Santa and 55-year-old Margaret as some kind of slutty elf.
6. CANCEL CHRISTMAS COMPLETELY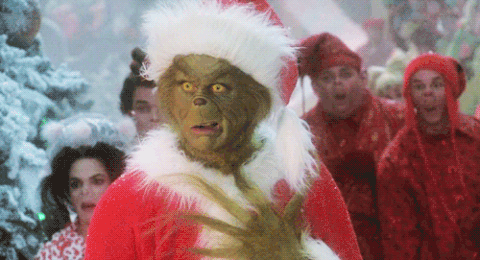 Seriously. Just forget about it and, er, quit your job.
Nah, just kidding. But hold on, did we sense a HINT of excitement there, you big boring b*stard?
Remember, nobody likes an Ebeneezer at Christmas. Especially not your boss.
7. EMPLOYEE AWARDS CEREMONY
Get your flimsy A4 certificates printed out, 'cause no Christmas party is complete without a fun, impromptu, and terribly awkward awards ceremony.
Now, Best Joker will go to whoever laughs the loudest. Most Flirty will go to literally ANY single woman under-25. But Most-Likely-To-Get-A-Boots-Meal-Deal-For-Lunch?
Here's looking at you, kid.
8. SOMETHING WITH A COMEDIAN.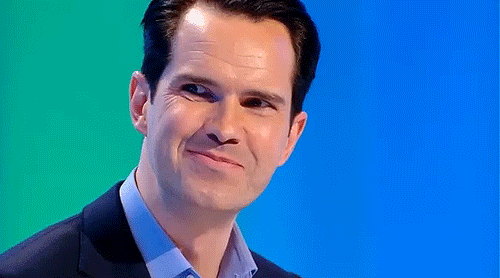 Or WORSE, a magician.
Ok, if you were looking for genuine 'unusual' office Christmas party ideas, you probably happened upon the wrong place. We're already p*ssed. Hic.
9. COCKTAIL MASTERCLASS or GIN ACADEMY
Okay, now we're FINALLY getting somewhere.
Learn to mix, shake, and muddle all your favourite cocktails at an insane Cocktail Masterclass… Or if you love guzzling gin more than a middle-aged mother-in-law left out at a hen do? Check out our Gin Academy – brand new for 2019.
We'll show your colleagues how to create the dreamiest flavour combos, teach 'em some history while we're at it – and guarantee you'll have a good time doing it!
10. BOOK YOUR CHRISTMAS PARTY AT REVOLUTION
Imagine a place with a bucket load of booze, tasty food and enough festive feels to make you fancy even your most REPULSIVE of work colleagues. Wow.
If you like to eat, drink and party at Christmas time – and let's face it, who doesn't? – then there genuinely isn't a better place to hold this year's annual works do.
Unusual office Christmas party ideas? Sorted. Book your parties with Revolution folks, and prepare to enter a world of wonder…